Nintendo's Labo VR Will Support Mario And Zelda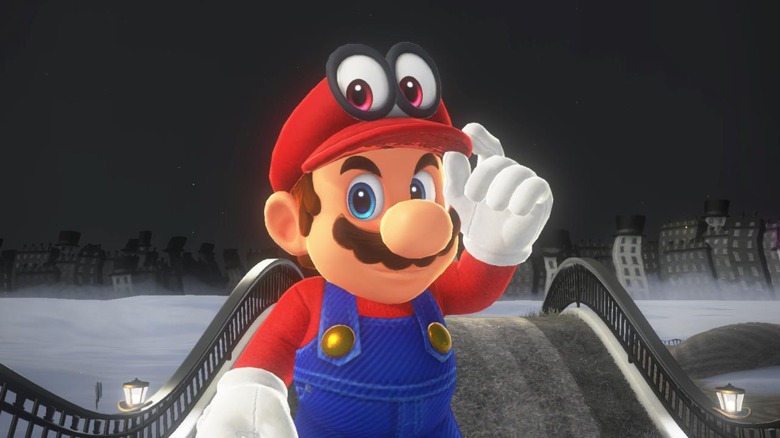 Nintendo isn't quite done with Labo yet. The company plans to launch the Toy-Con Labo VR Kit on April 12, and leading up to that product's release, Nintendo is showing off Labo VR support for a few of its marquee titles.
Advertisement
Super Mario Odyssey is the first game up, receiving three new VR mini-missions. According to Nintendo, players will return to "the Cap, Seaside, and Luncheon Kingdoms" for these missions, and judging by the video Nintendo shared, they'll include the typical Mario fare of running around, collecting musical notes, and climbing things.
The Super Mario Odyssey experience appears to be something more appropriate for smaller children. They can jump in, play briefly, and jump back out again — perfect for those who haven't tried VR yet.
Nintendo's support for The Legend of Zelda: Breath of the Wild, however, is much more substantial.
Breath of the Wild's VR experience isn't limited to a tinier mode outside of the core game. Labo VR can be used to play the game in its entirety, and can be turned on and off at will via Breath of the Wild's options menu. It's quite the juxtaposition, having one game with a very limited VR mode and another — a lengthy action-RPG — sporting full support, but that is the route Nintendo appears poised to take.
Advertisement
The big question is, how will the games look?
In the past, many expressed skepticism that Nintendo would explore VR with the Switch, even after a patent surfaced showing the console being used for that very purpose. Most detractors pointed to the Switch's display, which — at 720p — is far from optimal for VR. We'll have to withhold judgment until we see the games for ourselves, but it's worth noting that the Switch is fairly underpowered when compared to the base PlayStation 4, and the PlayStation VR's resolution of 1080p isn't always up to the task.
All we're saying is this: be prepared for some softer-looking versions of Super Mario Odyssey and The Legend of Zelda: Breath of the Wild if you play in VR.
Not that Labo VR isn't great in general. It's nice to see Nintendo offering entry-level VR to those who own the Nintendo Switch, and we imagine a lot of young kids are going to have their minds blown when they use it for the very first time. And to Nintendo's credit, they're not shopping this as an end-all, be-all VR solution. It's a Labo product. You're going to build it and use it a couple of times, and then you probably going to throw it away, or lose it, or break it. It's cardboard, after all.
Advertisement
You can plan on picking up Labo VR on April 12. VR support for Super Mario Odyssey and The Legend of Zelda: Breath of the Wild will arrive on April 25 via game and system updates.