Fans Rejoice: Kitana Is Coming To Mortal Kombat 11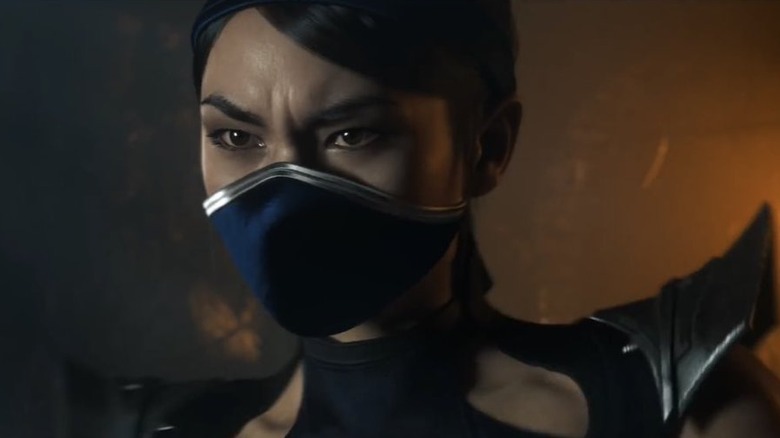 It would've been shocking had Kitana not shown up in Mortal Kombat 11, but now NetherRealm Studios has made it official. Kitana will appear in the game. And her trademark steel fans? Oh yes — they're coming, too.
In a new TV commercial for the upcoming title, Kitana gets some screen time facing off against Scorpion, starring in the kind of reveal that only a longtime series mainstay deserves. Kitana has been putting in work since Mortal Kombat 2 released all the way back in 1993, and unsurprisingly, some fans were deeply concerned that her status was in question so close to Mortal Kombat 11's release.
Some even speculated that Kitana might not be a playable character, as some Steam achievement leaks failed to include her. Fortunately, that's not the case. Kitana is coming to rumble, and die-hard Kitana mains can look forward to playing as their favorite character later this month.
Mortal Kombat 11's roster is already quite substantial. The official website hasn't updated to include Kitana just yet, but thus far, we now stand at over two dozen confirmed characters, including Kitana, Jade, Erron Black, Kabal, Kung Lao, Sub Zero, Scorpion, Baraka, Cetrion, Kollector, Raiden, Shao Kahn (as DLC), Shang Tsung (as DLC), D'vorah, Geras, Kano, Jax, Cassie Cage, Kotal Kahn, Skarlet, Sonya Blade, Johnny Cage, Noob Saibot, Jacqui Brigs, and Liu Kang.
Who is still missing? As far as classic characters from the series are concerned, we don't have solid confirmation for Mileena, Reptile, Ermac, or Goro just yet. And we know — deaths and stuff. Allow us to counter with the phrase "time travel." If two Johnny Cages can duke it out, we could certainly see a past Mileena make a return.
Based on Mortal Kombat 11's official roster page, there are but a few spots remaining. The next week or two should help us round out the rest of MK11's lineup, but until then, you can bet that some fans of the franchise will be obsessively clicking the refresh button on the Mortal Kombat 11 Twitter page.
While you're waiting, though, why not learn about the dark truth behind some of the characters that are coming to Mortal Kombat 11? 
Mortal Kombat 11 launches on April 23 for PC, PlayStation 4, Xbox One, and Nintendo Switch.