Nintendo Direct Rumored In Reggie's Final Days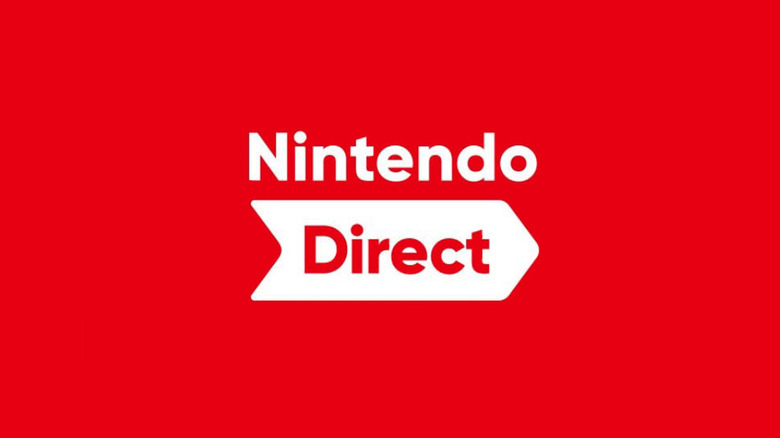 Nintendo faithful — you'll want to listen up. According to Destructoid, a Nintendo Direct is rumored to be scheduled for Thursday of this week, which means we could be getting some news about even more Nintendo Switch games.
Advertisement
We could also get a few words from the man, the myth, the legend himself — Reggie Fils-Aime, the towering figure who's been the face of Nintendo for much of the 21st century.
As we reported back in February, Fils-Aime is wrapping up his time at Nintendo on April 15. He started at the company toward the end of 2003, eventually becoming Nintendo of America's president in 2006. And oh man, was this guy known for the memes.
"My name is Reggie," he announced at E3 2004, shortly after joining Nintendo. "I'm about kickin' ass, I'm about takin' names, and we're about makin' games."
"My body is ready," he said at E3 2007, birthing a phrase that continues to be used to this day.
And who could forget Fils-Aime's many teases? Those pins he'd wear during events, sparking fierce debate about whether a new game was on the way, or whether Nintendo of America's president was simply trolling the company's fans. We remember that Metroid pin, Reggie. And we're glad it worked out and that Metroid Prime 4 is on the way.
Advertisement
Outside of a goodbye from Fils-Aime, there are still some games Nintendo could address in the Direct, as well. To start, there's that Best Buy leak still hanging in the air, which mentioned games like Persona 5, Metroid Prime Trilogy, and The Legend of Zelda: A Link to the Past. A reveal of Persona 5 would absolutely blow the doors off of that Direct. Metroid Prime Trilogy actually seems feasible, considering Prime 4 just got delayed and Nintendo fans have been clamoring for the full collection on Switch.
But A Link to the Past? That one just seems odd. A port of that would fly in the face of Nintendo's current approach to retro games, which are provided via Nintendo Switch Online. And a remake — well, that would make it the second old-school Zelda remake Nintendo has planned, and as great as that game is, it just doesn't feel like something Nintendo would do right now.
We'll definitely have our eyes on Nintendo as we progress further into the week. If we hear anything about a Direct, we'll let you know.