EA To Unveil Star Wars Jedi: Fallen Order This Saturday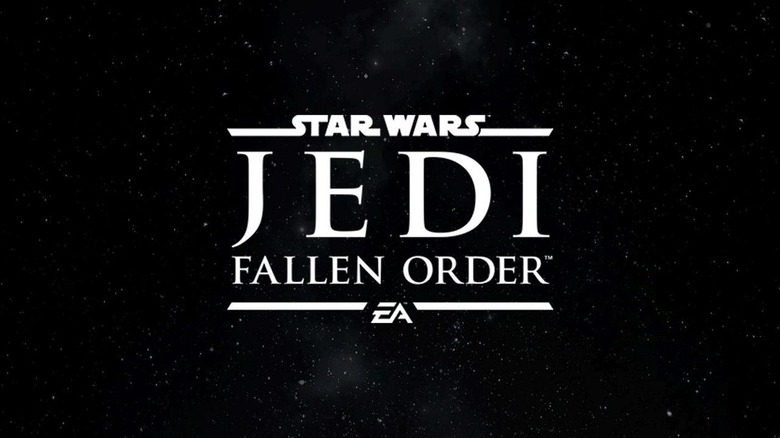 We just got our first little tease of Respawn's upcoming Star Wars Jedi: Fallen Order, thanks to a tweet from the official Star Wars Twitter account. And now we have something else to look forward to: Saturday, when we'll get our first glimpse of the game itself at the Star Wars Celebration event.
According to the Star Wars Twitter feed, the game will be shown off at Celebration on Saturday, April 13 at 1:30 p.m. CT. We're fairly in the dark as to what aspects of the game will be shown off, or if it'll be playable at the event. Frankly, we're just happy to see it finally getting some promotion. The game had one of the more strange announcements in recent memory, coming by way of Vince Zampella giving us the title from his seat at EA's show during E3 2018. And we've not seen or heard much about it since then.
You can understand why that would be worrying — with EA's penchant for canceling Star Wars games, and all. Fortunately, it appears this one is full speed ahead. And that's good, because there's a whole lot riding on it, both for EA and for the future of Star Wars video games.
It's not outrageous to say that EA hasn't been the best steward of the Star Wars license since dealing for it in 2013. Star Wars: Battlefront was a pretty barebones multiplayer experience. Star Wars: Battlefront 2 was actually a step in the right direction, thanks to the inclusion of a campaign. But EA ultimately overshadowed that effort by introducing pay-to-win microtransactions. And there have been at least two Star Wars titles canceled on EA's watch: Visceral's more story-driven game, and a project from EA Vancouver that attempted to morph Visceral's work into an open-world experience.
There's been chatter that Disney — which owns Star Wars – hasn't been happy with the way EA's managed the license. And there may be no better proof of that than the fact that Disney just brought Lucasfilm Games back from the dead. Disney insists it wants to continue working with outside developers, but it's hard not to view Lucasfilm Games as a backup plan, at least.
Star Wars Jedi: Fallen Order is being developed by Respawn Entertainment, and that could perhaps be its saving grace. Not much has gone right for EA lately, but Respawn has a history of delivering quality titles. If you've played Titanfall 2 – or more recently, Apex Legends – you know what we're talking about.
We'll be watching Celebration this Saturday, so stay tuned for more news following the Fallen Order stream.