Real-Life Battle Royale Coming Soon To A Private Island Near You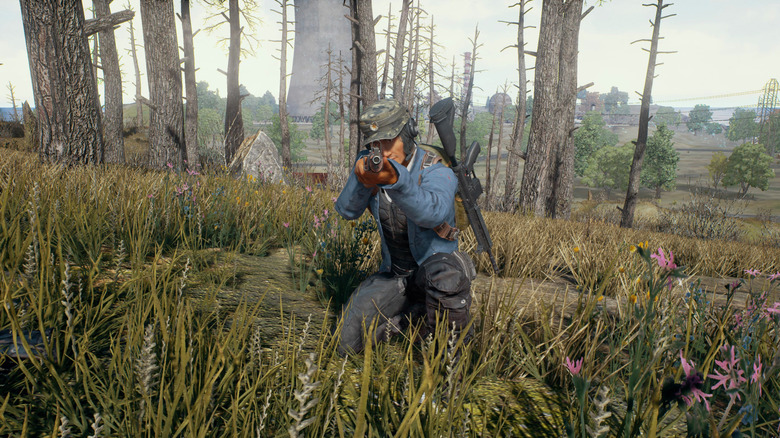 There are few things money can't buy, an adage an anonymous millionaire plans to put to the test. This unnamed individual seeks to set-up a real-life battle royale competition on a private island; however, they need the help of a talented gamemaker to bring their vision to life.
HushHush, self-branded "World's Leading Luxury Shopping Marketplace," announced the project on behalf of one of their customers. The website, which specializes in luxury goods such as designer clothing and rare cars, also boasts a "requests" section where the listing appeared. 
Though still in the planning stages, the proposed tournament will unfold over three days, with each day featuring 12 hours of competitive play. Rather than blades and firearms, participants will wield Airsoft guns while wearing "touch-sensitive body armor." Between sessions, they will camp for the night with all food and equipment provided by the organizer as part of the competition.
Reminiscent of a less deadly version of The Hunger Games, participants will battle until the last person standing with the winner taking home a cool £100,000 jackpot (about USD $130,000). So far, HushHush has provided no details on the contestant selection process. With that much cash on the line, they'll find no lack of interested parties.
According to Aaron Harpin, the HushHush founder, the competition was inspired by their customer's love of the battle royale genre. "Battle royale games have become incredibly popular over the last few years ago and our customer is a huge fan who wants to make the game a reality in the safest way possible," said Harpin. "If the championship is a success this year, it's something he wants to make an annual event moving forward, which is very exciting!"
To get the ball rolling, HushHush announced that they're accepting applications for a gamemaker to assist their concierge team with designing the arena. "The first thing we need is a talented gamemaker to help us make the event as realistic as possible." The gamemaker in question will take home £1,500 a day over a projected six-week period.
As you may have noticed, the announcement emphasizes both realism and safety. For a competition designed to mimic last man standing death matches, this could prove a tall order. You can expect a lengthy insurance waiver to accompany the "once in a lifetime experience" with whispers of future lawsuits already rising on the wind.
Though HushHush has presented a barebones concept, the success of the venture will depend on the as-yet undetermined details. At present, it reads as a cross between extreme sports and reality television, evoking the lust for violence that filled the gladiatorial arenas of Ancient Rome. If handled with grace and care, the event could capture a breath-taking struggle for survival. Or it could end up as little more than a glorified excuse for a man with too much money to watch strangers fake-murder one another for his entertainment.
That said, a real-life battle royale tournament hardly comes as a surprise. Within months of its release, PlayerUnknown's Battlegrounds eclipsed other games, setting a record for most concurrent players on Steam. When Fortnite arrived on the scene, it stole PUBG's throne, amassing almost 250 million players worldwide, smashing Twitch viewing records, and raking in more than a billion dollars from in-game purchases alone.
Battle royale games continue to gain traction. Respawn delighted gamers with the surprise launch of Apex Legends in February. An instant hit, Apex surpassed 50 million players within its first month. Though Fortnite and Apex Legends have established themselves as the biggest names of 2019, several more battle royale titles are slated to debut this year.
The battle royale concept has met with massive success outside of the gaming industry. The Hunger Games series has sold over 50 million copies in the US alone, even surpassing the Harry Potter series back in 2012. The Japanese film Battle Royale, based on a 1999 novel of the same name, has claimed its place as a cult classic. 
Whether it's set in a game, book, or film, people are enraptured by the human struggle for survival. You may see the culmination of that obsession in the competition proposed by HushHush's anonymous customer. Only time will tell if that is a good or bad thing.