Hitman 2 Reveals Content Highlights For 2019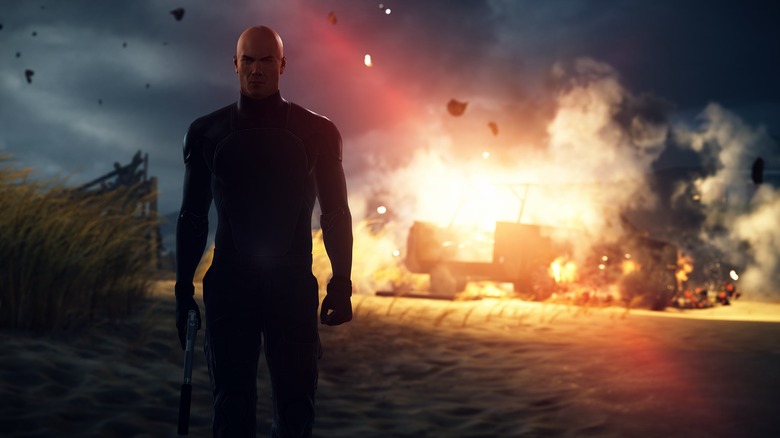 IO Interactive revealed the 2019 content roadmap for Hitman 2, teasing the exciting additions they have planned for the rest of the year.
While the roadmap includes several updates, access will vary based on game editions. Two new locations act as the centerpiece of the announcement, The Bank and the Resort. The Bank, accessible by Gold and Silver customers will arrive this summer while The Resort, a Gold exclusive, will open in the fall.
Gold Edition players will have exclusive access to most of the fall content, including The Resort, two new Special Assignments, and The Prison, a new sniper map. Alongside their Gold counterparts, Silver players can access Hantu Port this spring and two Special Assignments unlocking in the summer.
The game has not left its Standard customers completely out in the cold. All users will gain access to four new themes and two new Ghost Modes, Santa Fortuna and Mumbai. The Flamingo Costume, El Matador, Antique Knife, and an undisclosed outfit will also drop. Amidst the updates, IO Interactive has promised a lineup of weekly live content. The offerings include challenge packs, Elusive Targets, community Escalations, and Featured Contracts, though the schedule is subject to change.
Hitman 2, the follow up to the 2016 stealth game, launched on PC, PlayStation 4, and Xbox One last November. It's garnered mostly positive reviews, with critics praising the game for its familiar, yet creative approach to subterfuge. The story follows contract assassin Agent 47 as he travels around the world taking out high priority targets. The sequel introduced some new gadgets and launched alongside the cooperative multiplayer mode, Sniper Assassin. 
Despite a decent reception, Hitman 2 had a rocky start, debuting at number ten at UK games retail in its first week. When compared to 2012's Hitman Absolution, the game's physical launch sales were down 90%. While this comparison does not include digital sales, it would seem the franchise has ground to make up. A lineup of fresh content may get the job done.