Respawn Co-Founder Jason West Joins Epic Games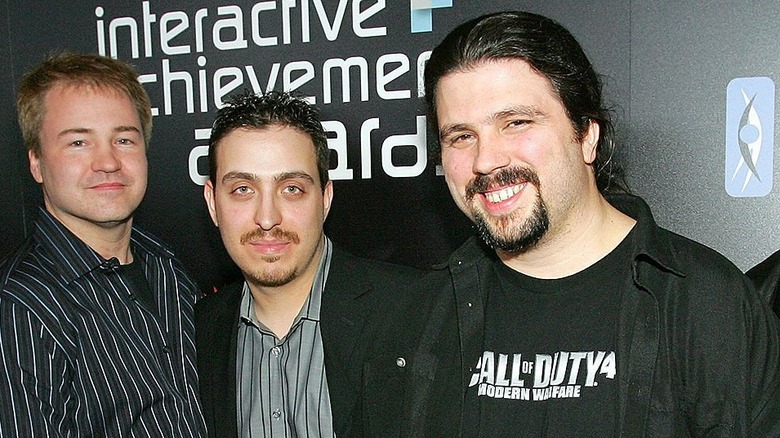 It looks like Jason West is back in the game. After announcing his retirement back in 2013, Respawn and Infinity Ward co-founder Jason West (right) has reportedly found a new home at Epic Games.
The news comes courtesy of Game Awards host Geoff Keigley, who posted the scoop on Twitter.
Advertisement
This is a pretty big get for Epic Games, as West has a whole lot of video game development experience to his name. Back in the day, he founded Infinity Ward with Vince Zampella and worked on several games in the Call of Duty series. That iteration of Infinity Ward is best known for Call of Duty 4: Modern Warfare, which did a lot to set Call of Duty on its modern day course.
West and Zampella eventually had a falling out with Activision, the owner of Infinity Ward, and the two left the company to form Respawn Entertainment. West retired before Respawn ever released the first Titanfall, and was out of game development entirely while Respawn was working on Titanfall 2 and, later, Apex Legends.
Advertisement
Now it looks like he's back to work. West lives in North Carolina, and as it so happens, Epic Games is headquartered in North Carolina. Keighley is reporting that West has been clocking in at Epic's offices for the past month, so he hasn't been there all that long. But you can bet everyone is going to be paying a lot more attention to West and what his role at Epic Games might entail.
If nothing else, Epic's hiring of Jason West makes the battle royale space even more interesting to watch. We're unsure if West will be contributing to Fortnite at all or if he's working some other project at the studio. But if he does have a hand in shaping what Fortnite looks in the future, that would put him in direct competition with Respawn, the studio he helped start.
We'll keep you updated should we learn more.