Marvel: Ultimate Alliance 3 — The Black Order Coming To Switch On July 19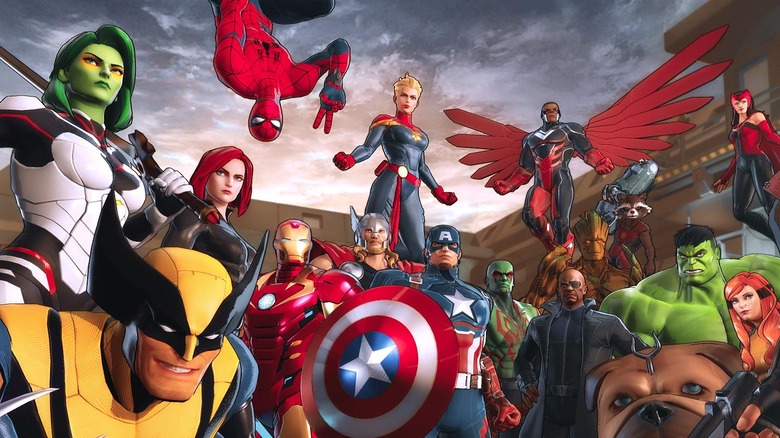 Nintendo has announced that Marvel: Ultimate Alliance 3 — The Black Order will launch on July 19. A Switch exclusive, The Black Order will be the first entry in the series since Marvel: Ultimate Alliance 2's release in September 2009. In the new installment, teams of up to four players will visit iconic Marvel locations on a quest to find the Infinity Stones before Thanos and The Black Order. 
You can choose from an impressive roster of heroes to play, including series regulars Iron Man, Wolverine, and Captain America. Ultimate Alliance 3 will also add some new faces, such as Black Panther, Captain Marvel, and the lovable "Merc with a Mouth," Deadpool. According to IGN, the confirmed lineup includes 27 playable characters, most of whom hail from the Avengers, Guardians of the Galaxy, the Defenders, and the Inhumans.
The original Marvel: Ultimate Alliance, which released on multiple platforms in 2006, focused on the conflict against Dr. Doom and the Masters of Evil. 2009's Ultimate Alliance 2 picked up with the Civil War story arc following the launch of the Superhuman Registration Act. Activision published the first two games, though they had different development teams. The Black Order, developed by Team Ninja, will be the first Ultimate Alliance title published by Nintendo and limited to one platform. Nintendo has not specified whether The Black Order will continue the storyline established in 1 and 2.
"Marvel: Ultimate Alliance 3 — The Black Order brings gamers and Marvel fans together in a new action-RPG exclusive to Nintendo Switch," said Nick Chavez, Nintendo of America's Senior Vice President of Sales and Marketing, in a press release. "With a huge cast of Super Heroes to choose from, assembling your ultimate team, strategically combining skills to unleash powerful attacks and preventing galactic devastation with friends has never been more fun or immersive."