Showtime Finds Its Master Chief For Upcoming Halo TV Series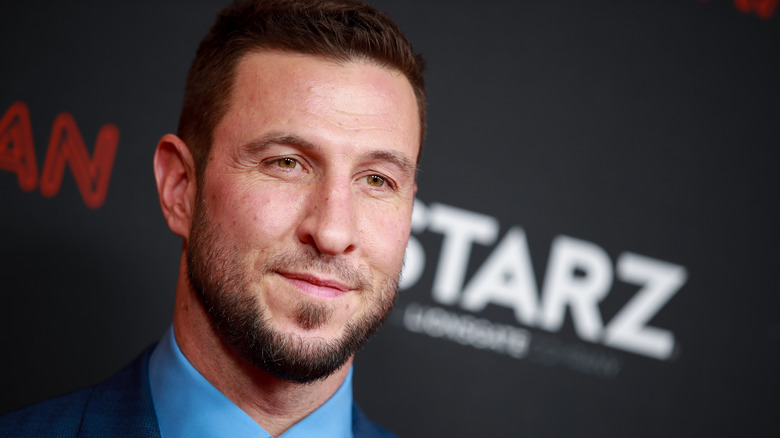 Getty Images
Following years of troubled development, Microsoft's Halo TV series has finally cast its Master Chief. Pablo Schreiber, who you may recognize as the leprechaun Mad Sweeney in Amazon's television adaptation of American Gods, will take on the role. Schreiber also starred in Netflix's Orange Is the New Black as prison guard George "Pornstache" Mendez, a role that earned him an Emmy nomination. Australian newcomer Yerin Ha will join Schreiber as Quan Ah, a new character in the Halo universe. Showtime describes Quan Ah as "a shrewd, audacious 16-year-old from the Outer Colonies who meets Master Chief at a fateful time for them both." 
Advertisement
Last fall, Showtime's president of programming Gary Levine confirmed Master Chief as "a lead character," though not the only one on offer. He also revealed that the show would feature an original narrative that unfolds across multiple locations on different planets. "It is a new story, but we are being incredibly respectful of the canon and working with the Microsoft/343 people to be sure we don't violate any of that."
Microsoft first announced the Halo TV series back in 2013 with legend Steven Spielberg slated to act as the executive producer. The show has survived several production hiccups, including a recent change of directors. Showtime picked up the series for a ten-episode run in a surprise announcement last June, calling it their "most ambitious series ever."
Advertisement
Kyle Killen, creator of Lone Star and Awake, will act as Halo's showrunner, writer, and executive producer. Otto Bathurst will join him to helm several episodes. Bathurst replaced Rupert Wyatt as director and executive producer following Wyatt's departure from the project last December. Halo will be the latest edition to Bathurst's list of impressive directing credits, including Black Mirror, Peaky Blinders, Robin Hood, and the upcoming His Dark Materials.