Ten More Games Coming To Sega's Genesis Mini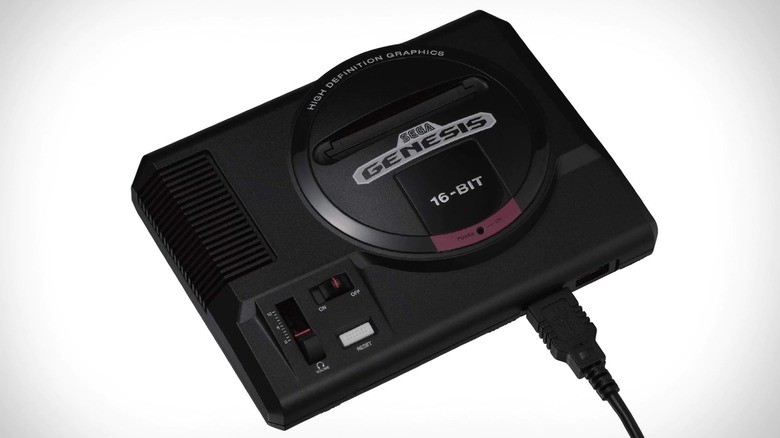 The Sega Genesis Mini has us all excited to relive our 16-bit glory days. Now we have a few more titles to look forward to, as Sega has updated the Genesis Mini website with ten more Genesis games coming to the retro console.
Advertisement
When the Genesis Mini drops in September, players will be able to get their hands on: Castle of Illusion Starring Mickey Mouse; World of Illusion Starring Mickey Mouse and Donald Duck; Thunder Force 3; Super Fantasy Zone; Shinobi 3; Streets of Rage 2; Earthworm Jim; Sonic the Hedgehog 2; Contra: Hard Corps; and Landstalker.
The above titles join the following, which were announced back around the beginning of the month: Ecco the Dolphin; Castlevania: Bloodlines; Space Harrier 2; Shining Force; Dr. Robotnik's Mean Bean Machine; ToeJam & Earl; Comix Zone; Sonic the Hedgehog; Altered Beast; and Gunstar Heroes.
All in all, the Sega Genesis Mini will feature 40 games from Sega's popular '90s console, which means we're halfway there in terms of knowing what we're getting.
Advertisement
The Genesis Mini follows a number of mini game consoles from the likes of Nintendo and Sony. Nintendo's two products — the NES Classic and the SNES Classic — were relatively hot sellers. In fact, Nintendo had to bring the NES Classic back for a second round of sales, as the first run sold out pretty quickly and put scalpers in charge of the market. The PlayStation Classic? Not as successful. The product was knocked for its game selection and strange emulation choices, and can regularly be found for 60% off its original asking price.
This isn't Sega's first go at a miniature console, having licensed its name and games for similar efforts in the past. But it is the first one that Sega is throwing its full weight behind. The Sega Genesis Mini is meant to be Sega's official take on this trend, and the company is treating it as such.
We'll see how it's received later on this year. The Sega Genesis Mini is scheduled to launch on Sept. 19.