Smaller Nintendo Switch Model To Arrive This Fall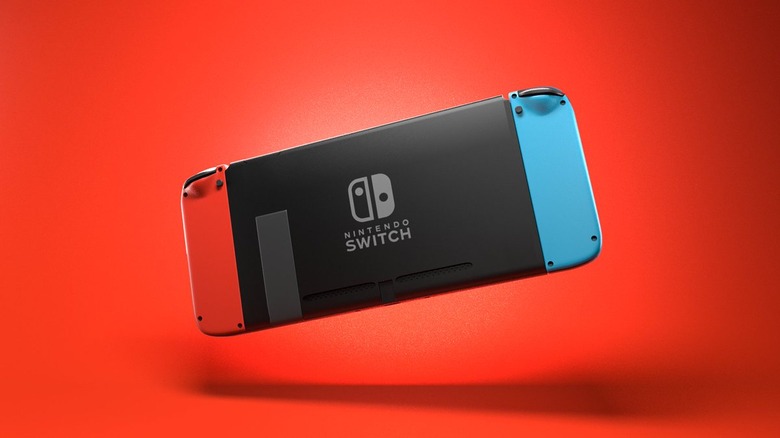 Up to this point, we've been expecting two new Nintendo Switch models sometime this year — a more powerful upgraded version, and a budget version focused on portability. It seems we could only be getting one, according to news from Gematsu.
Gematsu translated a report from Japanese website Nikkei, which states that the lower-cost Nintendo Switch will launch sometime this fall. If the report holds true, this budget Nintendo Switch model would put portable use at the forefront of its mission, but would retain the ability to use the system's dock. There's been some speculation that such a model might do away with dock compatibility and TV playability. That would effectively undermine the "Switch" messaging of the platform, and it appears that's something Nintendo isn't willing to do.
That same report has some not-so-great news for those who've been wanting a more powerful Nintendo Switch. Not only will that beefier Switch come after the budget version, according to the report, but development on it hasn't even started yet. It seems Nintendo is still exploring ways it can help this upgraded Switch stand out from the pack, toying with everything from "video expression improvements" to operating system tweaks. In the words of one developer, "it is not clear who will lead the creation of the concept." That means it could be a long while before we see this enhanced Nintendo Switch on store shelves.
Nintendo has been winding down development for its 3DS portable line, so it makes sense that the company would focus on offering a budget Switch to hit a lower price point. And while we don't have specific pricing information for the lower-priced Switch or its more powerful sibling, we'll likely get news on the former as we head into the summer.
We'll be keeping a close eye on Nintendo in the coming weeks and months, and we'll keep you updated should we hear more on Nintendo's newer Switch models.