Cel-Shaded Shooter XIII Is Getting A Remake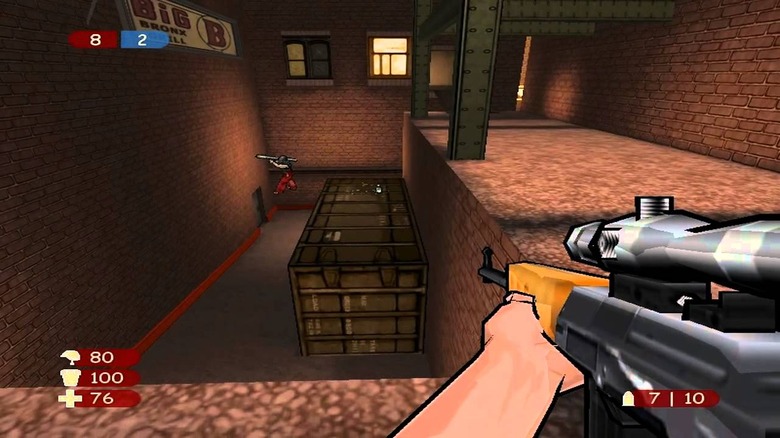 Here's one we didn't see coming. A cel-shaded first-person shooter called XIII is getting a remake, and if you haven't heard of it before, it's okay — the original is quite a few years old.
The original Ubisoft-developed XIII was released way back in 2003 on PC, PlayStation 2, Xbox, and GameCube, and was notable both for its art style and for David Duchovny's dreadful performance as lead character "Thirteen." Sony is touting the remake in a blog post published today, making it appear as though the game might be a PlayStation exclusive. After a little digging, however, we found some reporting from Nintendo Everything that states the XIII remake is also headed to Nintendo Switch.
Advertisement
We've not been able to uncover any news about potential PC or Xbox One versions of the title just yet.
We have to say — this one is kind of a shocker. XIII certainly didn't blow anyone's socks off, scoring an average of 74 on Metacritic. And frankly, there are so many past-generation games that seem way more ready for the remake treatment. Like, where is that remake of the original Splinter Cell? How about a full-on reimagining of Prince of Persia: The Sands of Time?
In any case, it looks like this version of XIII won't be developed by Ubisoft, but instead is being handled by independent studio Microids. Microids recently published a list of its upcoming 2019 projects, promising to reveal a "reboot of a title that shook the 2000s" in late April. We're going to assume the studio is referencing XIII there, but otherwise, there's no mention of XIII anywhere else on the site. Fortunately, Nintendo Everything has confirmed that Microids is, indeed, the studio working on remaking XIII for the current generation.
Advertisement
You might know Microids from some other titles the studio has worked on: namely the Syberia series and Super Chariot. There's nothing to indicate that Microids can't deliver a solid remake of XIII, so if you're a fan of the original, there's a good chance you'll be happy with what you get.
The XIII remake comes out Nov. 13 on PlayStation 4 and Nintendo Switch. We'll update should any other platforms be added to the mix.