Persona 5's Joker Steals The Show In Super Smash Bros. Ultimate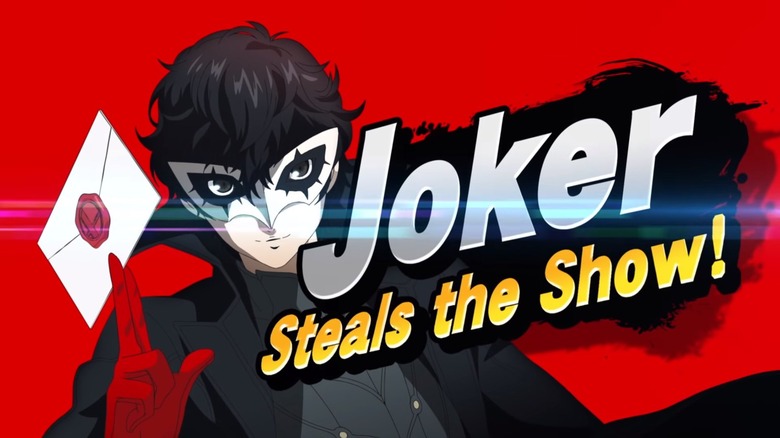 Joker, Persona 5's silent protagonist, has become the second downloadable character in Super Smash Bros. Ultimate as part of the Ver 3.0 update. Nintendo first revealed Joker in December 2018 at The Game Awards. Joker arrives with 11 songs from the Persona series and a new stage, Mementos, that changes colors based on the Persona music track playing.
Advertisement
In Persona 5, Joker starts out as a transfer student at Shujin Academy. After unlocking new supernatural powers, he and some other students create the vigilante group Phantom Thieves of Hearts. The Phantom Thieves steal the corrupted hearts of evil adults in an attempt to change society for the better.
Joker introduces new Persona-based mechanics to the game. In Persona 5, Joker and his crew have the power to summon physical manifestations of their innermost thoughts. As part of his Super Smash Bros. Ultimate skillset, Joker can summon Arsene, his Initial Persona, enhancing his attacks and unlocking new moves. To summon Arsene, Joker's Rebellion Gauge must reach max capacity. Similar to Bayonetta, Joker uses his gun for his primary special move. He also comes equipped with a grappling hook, a damaging magic spell, and a damage reduction ability that increases the recharge rate of his Rebellion Gauge. Joker's final smash summons the other Phantom Thieves members to help him out.
Advertisement
You can unlock Joker and the Mementos stage by purchasing the Joker DLC for $6. Alternatively, he is part of the $25 Fighters Pass which includes four upcoming characters, a $5 savings over buying the individual Challenger Packs.
The Ver 3.0 updated featured several additions and changes, including three new modes. Stage Builder mode allows you to create and play on original stages. Video Editor mode lets you create new videos by combining clips. Finally, you can take a look at videos and stages created by other players in Shared Content mode.