Fortnite Reclaims Twitch As Apex Legends Viewing Wanes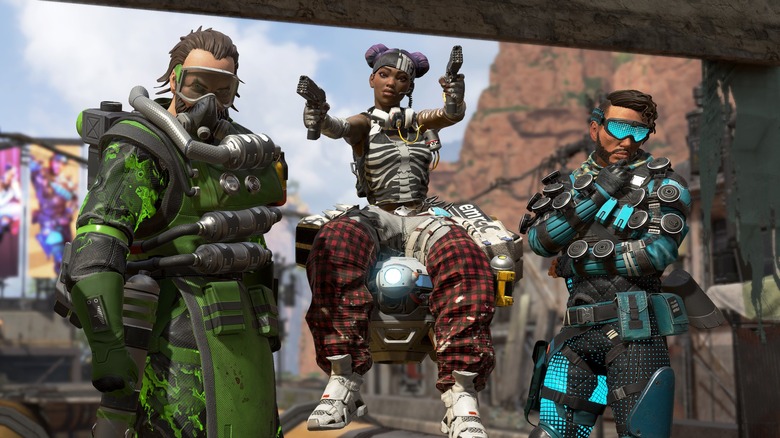 According to StreamElements' first quarter State of the Stream report, Fortnite has reclaimed the top spot on Twitch from its surprise rival, Apex Legends.
Following Apex Legends' February launch, the battle royale game broke the record for viewership hours of a single game on Twitch. By its second week, it hit 40 million hours watched per week. Despite stealing some of Fortnite's thunder, Apex Legends saw a rapid decline in its viewership from February to March. Its weekly peak dropped to 10 million, a massive 75% decrease. 
Advertisement
The waning interest of streamers has contributed to this decline. While ten top streamers played the game in February, the number decreased to two in March. Michael 'Shroud' Grzesiek recently aired his frustrations about Apex Legends, mostly stemming from laggy servers. "I've got about three games left before I quit this game forever," said Shroud. "I'd rather play PUBG, and that's saying something. PUBG's in a really good state right now, actually."
Though Fortnite viewership declined between Q4 2018 and Q1 2019, it has regained some of its footing, bouncing back to over 100 million hours viewed per month in March. This is likely because of the release of the Season 8 Battle Pass at the end of February. Despite losing some steam, Q1 was the third consecutive quarter that Fortnite topped StreamElements' report. League of Legends, which experienced a 13.91% increase, claimed the second spot, closing the gap between the two games. Grand Theft Auto 5 experienced a surprise resurgence, worming its way into the top five. Bringing in over 60 million viewership hours, the five-year-old game claimed the number three spot in February. 
Advertisement
With so much competition in the space, it will be interesting to see if Apex Legends can regain some of its lost momentum. The release of its own battle pass, alongside new content and a massive balance update might push it back up the streaming ranks.