Bethesda Teases Changes And Weekly Challenges Coming To Fallout 76 Next Month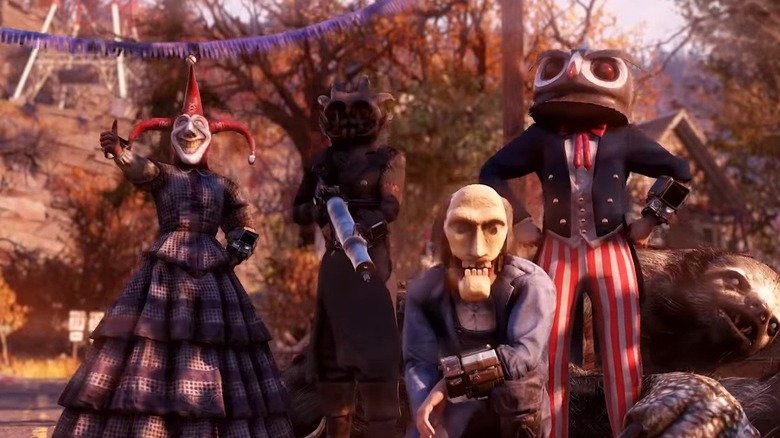 Bethesda has shared a sneak peek of the changes and additions coming to Fallout 76 in Patch 9 this May, including new weekly challenges and C.A.M.P. adjustments. 
To promote the Survival Mode Beta, the company has added six new weekly challenges offering legendary weapons as rewards. For those still learning the new system, Survival is one of two modes you can choose from when launching into the game. Though both modes have access to the same quests, events, and exploration, Survival emphasizes high-stakes PvP. In contrast, while playing Adventure mode, you will suffer zero damage from other players if you don't take hostile action towards them.
The weekly challenges will span May 7 to June 17. To claim your legendaries, you must complete 3-5 objectives per week. These objectives start out fairly generic — claim a workshop, kill a human-like creature — before growing more specialized as the weeks press on. The Succumb to Depravity challenge, for example, requires you to "cook a meal while intoxicated" and "claim a workshop while mutated." A Gatling gun, revolutionary sword, Tesla rifle, harpoon gun, deathclaw gauntlet, and double-barrel shotgun are all up for grabs in the weeks to come.
Patch 9 will include two key C.A.M.P. changes. In Adventure Mode, your C.A.M.P. will come with damage protection. Attacks from other players will no longer damage objects and structures you've built in your C.A.M.P. as long as you don't take hostile action against them. You will also no longer need to place all your foundations for your C.A.M.P. on terrain, only the first. In theory, this will enable you to build more freely and move around large structures with ease.
The Ever Upwards Wild Appalachia Update, launching in May, will include more content. You can preview new quests and features in next week's Inside the Vault on Bethesda's website.