Titanfall Projects Pushed Back As Respawn Focuses On Apex Legends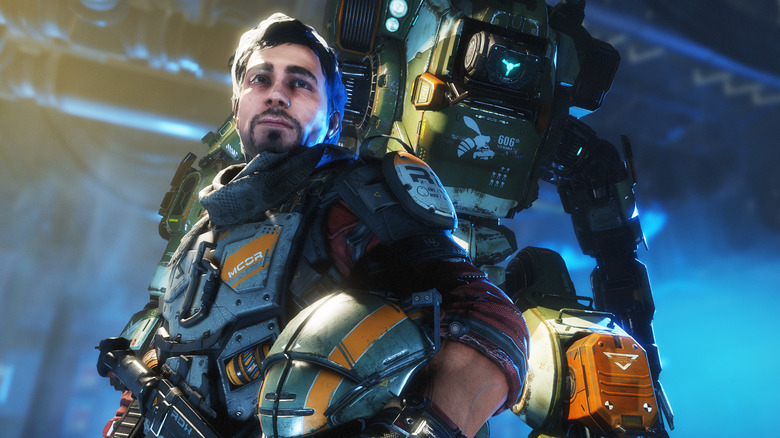 Bad news for Titanfall fans: Respawn has pushed back work on all future Titanfall games, including the project currently in the pipeline. Originally planned for release later this year, Apex Legends executive producer Drew McCoy announced the delay of Respawn's Titanfall plans. The reason? Apex Legends.
"As for other games in development at Respawn, it is important to understand that there are entirely separate development teams working on Apex Legends and Star Wars: Jedi — Fallen Order," McCoy said in a Reddit post. "Additionally, in order to fully support Apex Legends, we are pushing out plans for future Titanfall games and no resources from the Apex Legends team are being shifted to other titles in development here at the studio, nor are we pulling resources from the team working on Star Wars: Jedi — Fallen Order."
According to GamesIndustry.biz, Electronic Arts CEO Andrew Wilson revealed in an investor call that Respawn is working on a new game that will offer "a new twist on the Titanfall universe." This title will provide a "truly creative take on what Titanfall is in a premium context." While fans have suggested that the Titanfall title would relate to the VR game in development at Respawn, CEO Vince Zampella made it clear this wasn't the case. Responding to a user who suggested the planned Titanfall content and VR title were one and the same, Zampella offered a resounding "No!"
Titanfall 2 launched to a strong reception from critics, with GamesRadar+ naming it their Game of the Year and PC Gamer choosing it as their Best Shooter 2016. Despite this critical acclaim, EA revealed the game's sales performed below expectations, with its first-week sales (for physical in the UK) only reaching a quarter of Titanfall's own launch week. Still, Vince Zampella considered the game a success, stating in a GameSpot interview that Respawn is "heavily invested in the Titanfall universe."