Layers Of Fear 2 Releases On May 28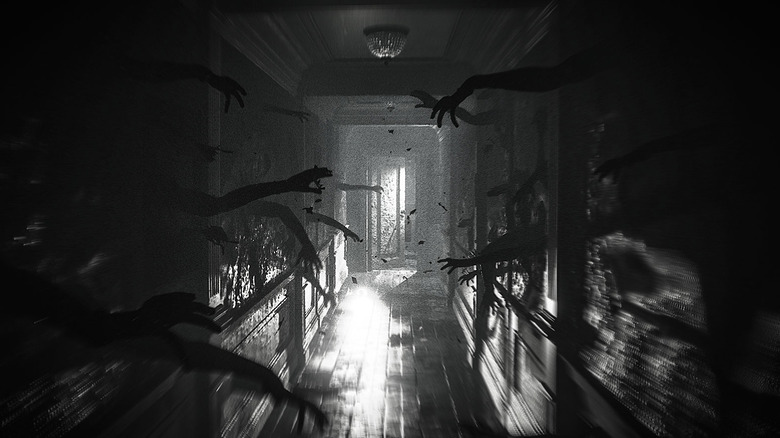 Today, Bloober Team announced the release date for Layers of Fear 2, the sequel to their 2016 psychological horror game. Launching May 28 on PC, PlayStation 4, and Xbox One, Layers of Fear 2 will feature a chilling new story and exploration-centered narrative. You'll control a Hollywood actor cast in the lead role of a film being shot on an ocean liner. "Before the world told you who you should be, do you remember who you were?" asks the reveal trailer. "You became an actor so you wouldn't have to be yourself."
Layers of Fear 2's Steam page elaborates further on the premise of the story: "The cameras are all focused on you; the center of the scene. Not just in character, you are the character. The part to play is singularly yours. Written just for you. You are met with silence. No barking orders from the director. No call to action that you need to become this version of yourself. The demand to act fills your mind, but the script pages hold no words."
The original Layers of Fear released to mixed reviews. IGN criticized its lack of surprises and subtlety, calling it a "paint-by-numbers horror game that can't capitalize on its concept." In contrast, GamesRadar+'s Leon Hurley said: "It's one of the best horror games I've ever played and literally creates a new tool set for interactive scares."
Taking over for Layers of Fear publisher Aspyr, Gun Media will publish the sequel. The company released 13 minutes of gameplay footage at PAX East two weeks ago, providing a glimpse of the creepy landscape players will have to navigate to uncover the main character's past. An original score by Arkadiusz Reikowski heightens the mind-bending scenes, cultivating a relentless feeling of dread. "Time waits for no one, actor," says the demo's mysterious narrator. "Do not waste ours. Act."