Peaky Blinders VR Game Announced For Spring 2020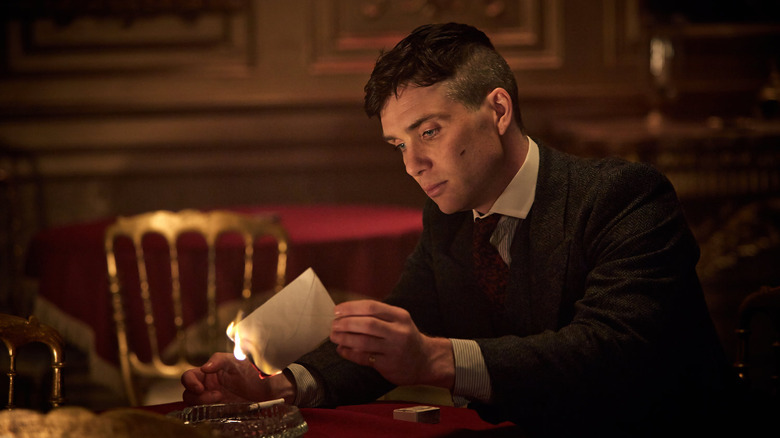 Peaky Blinders fans will soon be able to join their favorite gang in a new virtual reality game arriving next spring. 
VR studio Maze Theory has received funding from the UK government to develop a fully immersive VR title based on the BAFTA award-winning drama. "Success stories like Oscar-winning Wallace and Gromit and BAFTA-winning Peaky Blinders are part of the reason why our creative industries are truly world-leading," explained Government Business Secretary Greg Clark. "This backing will also give our home-grown talent the opportunity to lead the way in creating and using virtual and augmented reality technologies, remain at the cutting edge and create thousands of highly-skilled jobs."
"Players will come face-to-face with new and well-known characters, explore iconic locations in Small Heath, such as the Shelby's illegal betting shop, and be able to raise a virtual glass of Irish whiskey in The Garrison Pub," said Maze Theory in a press release. According to executive producer Russell Harding, this will be the company's first foray into "AI-enhanced immersive drama." Still in the startup stage, Maze Theory launched back in April 2018, helmed by a group including former Activision and Sony PlayStation veterans. Through a collaboration with Goldsmith's University and Dream Reality Interactive, the studio is developing more immersive game environments and realistic characters who respond to the social signals of players. 
Maze Theory's VR project is not the only Peaky Blinders game currently in the works. Back in March, media distribution company Endemol announced they would be partnering with Curve Digital and FuturLab to create a narrative action adventure game inspired by the series. Anil Mistry, Endemol's Director of Games and Gambling, promised an "authentic, original and immersive game experience" in which players could "control all of their favourite characters" from the Peaky Blinders universe. Endemol's narrative adventure will also release in 2020.