Microsoft Teases Next Game Pass Title, Which Is Likely Wolfenstein 2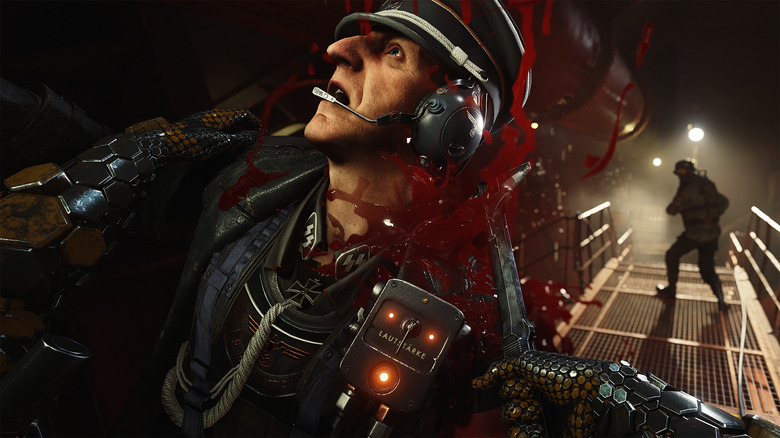 The Twitter account for Xbox Game Pass is known for its riddles. And wow, is the Xbox community ever good at solving them.
Earlier today, the account changed its name to a bunch of blank spaces, which are meant to represent letters in a name. That name belongs to the lead character of the Xbox Game Pass game coming to the service on May 2. Seven letters in the first name. Six letters in the middle name. Ten letters in the last name.
It didn't take long for followers of the Xbox Game Pass account to land on a solution: William Joseph Blazkowicz, the star of Bethesda's Wolfenstein series. And because Wolfenstein: The New Order is already a part of Xbox Game Pass, that means we could be seeing its sequel, Wolfenstein 2: The New Colossus, very soon.
Wolfenstein 2 released on Oct. 27, 2017 to pretty stellar reviews. IGN scored it a 9.1, praising its "excellent shooting action" as well as its "fantastically written and acted story." And GameSpot handed it a 9 out of 10, finding joy in the "variety of combat styles and level design" that pair well with the "rich, diverse cast of characters."
It seems pretty reasonable to assume this is the game that's being added. Bethesda has a strong relationship with Microsoft and has been a huge supporter of Game Pass since its inception. And few publishers have as many titles in Game Pass as Bethesda does currently. At press time, Bethesda is including Wolfenstein: The New Order, Fallout 3, Fallout 4, Rage, Prey, Doom, and The Elder Scrolls Online: Tamriel Unlimited. That's a lot already. What's one more, especially since it can do a little promotion for Wolfenstein: Youngblood, the spinoff set to release on July 26?
We'll find out for sure fairly soon if the internet was right. May 2 is this Thursday, which means we could have some Nazi blasting action just in time for the weekend.