Borderlands 3 Introduces Rare Chest Events As Part Of New Twitch Extension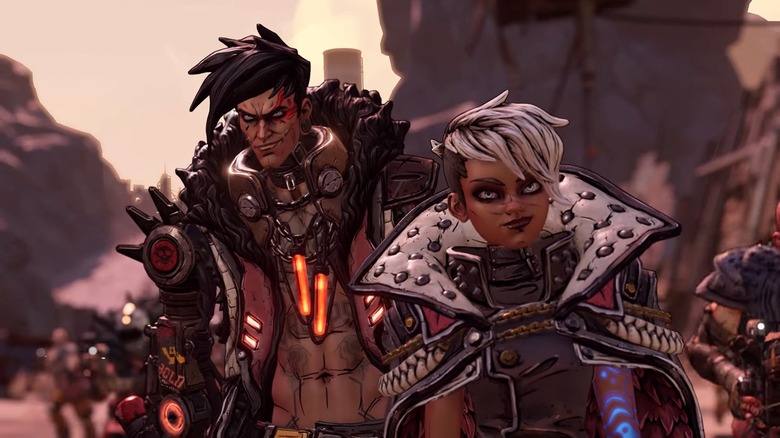 Gearbox and 2K Games have unveiled the new Borderlands 3 ECHOcast Twitch extension. The extension will debut as part of the Borderlands 3 Gameplay Reveal Event. Featuring hundreds of big streamers, the multi-channel extravaganza is scheduled for May 1.
The new extension lets viewers interact with Borderlands 3 livestreams in several exciting ways. During the stream, you can peruse the streamer's Vault Hunter profile, a high-level overview of their class, level, gear, and skill trees. Hovering over gear and skill icons displays the same information you'd find in the actual game. 
The most exciting feature of the Twitch extension comes in the form of Rare Chest Events. When a streamer opens a Rare Chest, you'll have 30 seconds to opt-in to the triggered event. This enters you into a lotto to win the contents of the chest which you can claim from your in-game mailbox once Borderlands 3 goes live later this year. To participate in the Rare Chest Events, you will first need to link your SHiFT and Twitch accounts. The extension's other features will still function without completing this step. You can preview how the extension will work in the latest Borderlands trailer.
The game introduces four new playable characters — Moze, FL4K, Amara, and Zane — who will take on the Calypso Twins and their allies. Each character comes with unique abilities, playstyles, and personalization options. Though the story kicks off in the post-apocalyptic wasteland of Pandora, players will travel to other planets within the Borderlands galaxy. There you'll encounter new enemies, environments, and challenges in your quest for Vaults and loot. "Play solo or join with friends to take on insane enemies, score loads of loot and save your home from the most ruthless cult leaders in the galaxy," says the official website.
Borderlands 3 launches on Xbox One, PlayStation 4, and PC on September 13. You have four editions to choose from, all of which include bonus content if you pre-order.