Rocket League Developer Psyonix To Join The Epic Games Family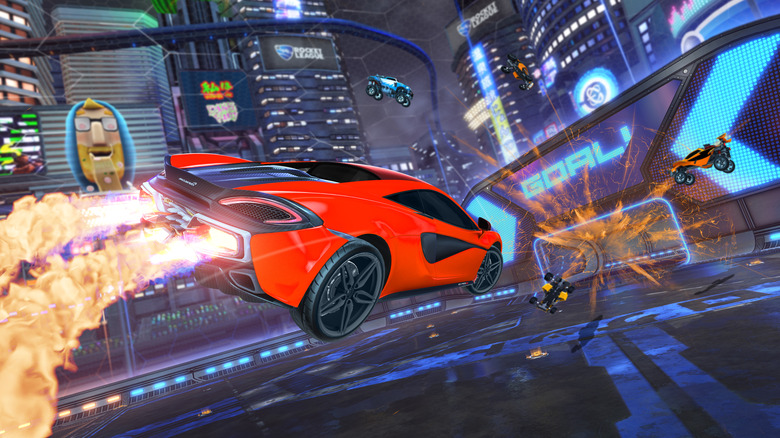 Epic Games announced today it is acquiring Psyonix, the independent studio behind popular vehicular soccer video game Rocket League. 
According to Psyonix, the deal will increase Rocket League's potential reach and resources, exposing the game to new audiences. The developer has stated that nothing will change in the short-term as their team continues to enhance the game through frequent updates and new features. 
This support will preface Rocket League's transition from the Valve Steam store to Epic's PC storefront. "The PC version of Rocket League will come to the Epic Games store in late 2019," said Epic in a press release. "In the meantime, it will continue to be available for purchase on Steam; thereafter it will continue to be supported on Steam for all existing purchasers."
Epic and Psyonix have a long-standing relationship, with Psyonix acting as a "driving force" behind Epic titles like Gears of War, Bulletstorm, and Unreal Tournament 3. "Psyonix has always been a part of the Epic family, and we're happy to make it official," said Epic CEO Tim Sweeney according to The Verge. "We have great respect for how Psyonix has built an excellent team and an incredible community around Rocket League."
Psyonix, founded in 2000, started out in Raleigh, North Carolina, a short drive from Epic Games' own headquarters in Cary. In 2009, the developer moved its entire team to San Diego. Rocket League, the company's flagship game, has continued to receive positive reviews from critics since its release in 2015. According to GamesIndustry.biz, the title had surpassed 1 million copies in physical sales and 9.5 in digital downloads as of April 2017.
Psyonix expects the acquisition to close near the end of May to early June 2019, a few weeks before the conclusion of their 7th season at the Rocket League Championship Series (RLCS) finals June 21-23.