Latest A Plague Tale: Innocence Trailer Teases Alchemy And Other Gameplay Elements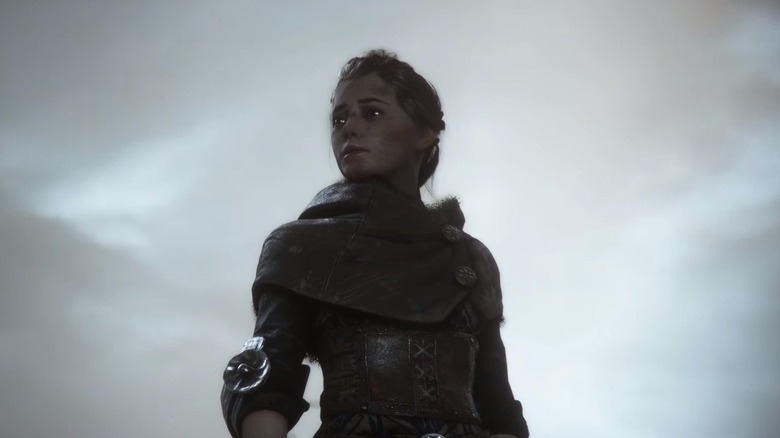 Focus Home Interactive has released a new gameplay overview trailer for the upcoming action-adventure A Plague Tale: Innocence. The trailer offers a look at the game's crafting and alchemy, and the strategies players will need to master to progress through the narrative.
Advertisement
Innocence follows Amicia and Hugo, siblings struggling for survival amidst the disease and terror of the Hundred Years' War in France. Hunted by the Inquisition and threatened by an endless swarm of plague rats, the pair must outwit their opponents as they hunt for the cure to Hugo's mysterious sickness.
"Before the rats, it's first and foremost the story of Hugo and Amicia," says game director Kevin Choteau. "It's the collision between the innocence of two children and their relationship, and the rest of the world: a historically crude Middle-Age, made even more cruel by the rats and a quite special Inquisition."
The trailer clarifies that as Amicia and Hugo, you cannot brute force your way through encounters. Still children, they must rely on their wit, ingenuity, and courage to overcome the obstacles in their path as bodies pile up around them. "We are coldly telling the harsh reality of the world of that time. However, there is no wanton violence," commented Aurélie Belzanne, head of communication. "Amicia will have to make decisions that will cost her part of her soul. It's a theme we explore in our game: how far will she go in order to survive?"
Advertisement
Along the way, the siblings will encounter individuals trained in the alchemical arts. Armed with this knowledge, they can craft items that will open up new pathways and strategies. Forced to adapt to the dark times, they will also unlock new skills and gather key allies to help them complete their quest.
A Plague Tale: Innocence releases on PlayStation 4, Xbox One, and PC on May 14.