Next Call Of Duty Game To Be Unveiled This Quarter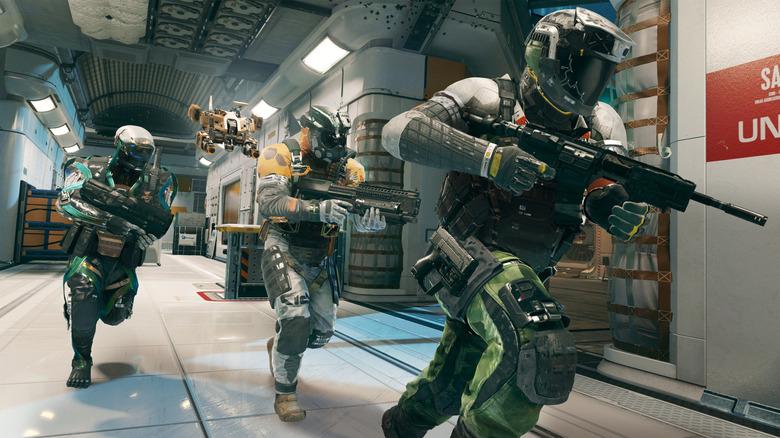 When it comes to getting some news on the next Call of Duty game, we don't have that long to wait. According to Game Informer, Activision covered this very topic during a recent earnings call, stating that we'll be learning about the title "sometime this quarter."
Advertisement
In fancy investor language, that means sometime between now and the end of June.
We know what you're thinking: isn't E3 in June? It sure is. But there's a bit of a rub when it comes to Activision showing off the next Call of Duty in grand fashion. As far as we're aware, the marketing agreement between Sony and Activision hasn't wound down, and Sony isn't holding a conference at the show this year. On top of that, Activision looks like it'll have a booth presence at E3, but it won't be doing a big presentation of its own.
The odds of Activision showing up on the Microsoft stage — because of said Sony partnership — aren't all that good. Which leads us to believe we could get our first look at the next Call of Duty game before E3, perhaps as part of a stream or some other event before the show even takes place.
Advertisement
As for what the upcoming Call of Duty might be, well, your guess is as good as ours. Fans of the series would undoubtedly love to see something like Call of Duty: Modern Warfare 4 get a turn, but it's also possible Call of Duty could spin off yet another sub-franchise, or revisit a dormant one (hi Ghosts) to try and bring it back to life.
Whatever the case, this year's game will not launch without a single-player campaign, unlike last year's Call of Duty: Black Ops 4. That game still put up impressive sales numbers, but didn't sell quite as much as Activision was expecting.
We'll have our ears to the ground, listening for any new info on what form the next Call of Duty title might take. When we have something worth sharing, you'll be the first to know.