Claptrap Voice Actor Not Returning For Borderlands 3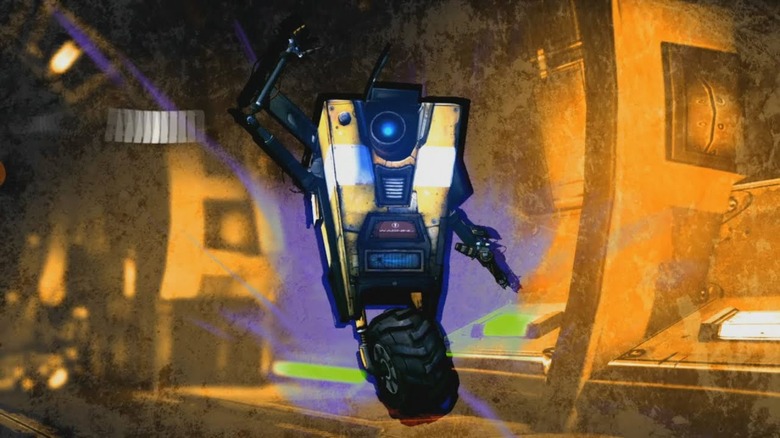 Borderlands 3 will be missing yet another voice actor from the series, according to the actor himself.
David Eddings, who voiced the sometimes funny, sometimes irritating Claptrap in countless Borderlands titles, will not be reprising the role in Borderlands 3, according to his Twitter feed. When asked by a fan if he'd be be voicing Claptrap in the latest Borderlands adventure, Eddings had this to say:
Advertisement
"No. For the first time, I insisted on getting paid for my performance and all of a sudden they couldn't afford me."
And Eddings didn't stop there. The voice of Claptrap — who held the far more important title of VP of business development at Gearbox from 2005 to 2017 — couldn't help but take a shot at his former company and, more specifically, Gearbox CEO Randy Pitchford.
"Now I'm not telling them how to run their business," Eddings said, "but maybe next time they should put the $12M payment from 2K in the Gearbox bank account instead."
That is what's called a burn.
What Eddings is referring to there is an accusation that Gearbox received a $12 million bonus in order to fund the development of Borderlands 2, and that Randy Pitchford actually kept that money for himself. Now that's just an accusation — from a former lawyer at the company accused of misappropriating funds himself — so we can't speak to its veracity. 
Advertisement
What is clear, though, is that Eddings doesn't think much of Gearbox's current leadership. And judging by his words, he has no intention of ever working with Gearbox again.
Eddings isn't the first voice actor to be replaced in Borderlands 3, by the way. Troy Baker also claims he wasn't invited back to play Rhys, a character who first appeared in Tales from the Borderlands. In a rather strange turn of events, Gearbox's Randy Pitchford first stated that Baker turned the role down, before revising his story to say that he'd heard Baker turned down the role. This led Baker to tweet, "I would fact check before I tweeted out to the internet."
It's amazing there isn't a reality show based on Gearbox Software.
Borderlands 3 releases for PC, PlayStation 4, and Xbox One on Sept. 13.