World War Z Shares Post-Launch Content Roadmap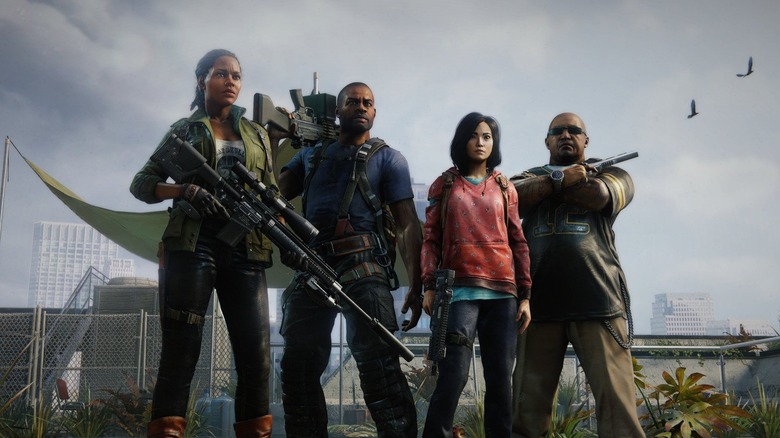 Focus Home Interactive has shared the Season One post-launch content roadmap for its zombie shooter World War Z. Beyond the given schedule, the team has promised new gameplay, features, and improvements on a month-to-month basis.
May will introduce a fresh Tokyo-based mission alongside a new zombie type that, according to the announcement, "spits a deadly virus and can resurrect if not properly dispatched." Things get a little harrier in June with the addition of a six-skull difficult setting. Players who take on this extreme difficulty can unlock a unique reward, bonus cosmetics, and other goodies. In July, Focus will introduce a new Weekly Challenge Mode. The publisher has also teased new weapons, weapon variants, character skins, and accessories.
Set on a post-apocalyptic earth, World War Z follows the survivors of a massive zombie outbreak. "The swarm feels neither fear nor mercy. It rolls forward to spread and consume. Together, make your stand and unload an arsenal of deadly weaponry into these hundreds of swarming zombies," says the official website.
The game features four locations — Moscow, New York, Jerusalem, and Tokyo — each with their own unique environments and stories to tell. You can play a Gunslinger, Hellraiser, Slasher, Medic, Fixer, or Exterminator. Unique perks and playstyles compliment these classes, along with powerful weapon customization options.
Despite selling 1 million copies during its launch week, World War Z received mixed reviews. While some critics praised its larger-than-life co-op fun, the game lost marks for its repetition and lack of creativity. Bugs, and missing features such as private lobbies and regional servers, continue to frustrate players. 
World War Z released on Windows, PlayStation 4, and Xbox One on April 16. The new Tokyo mission and zombie type are expected to launch later this month. Other upgrades, including a wave-based survival mode and the ability to switch classes during PvPvZ matches, are in development.