Fortnite's Season 9 Kicks Off On May 9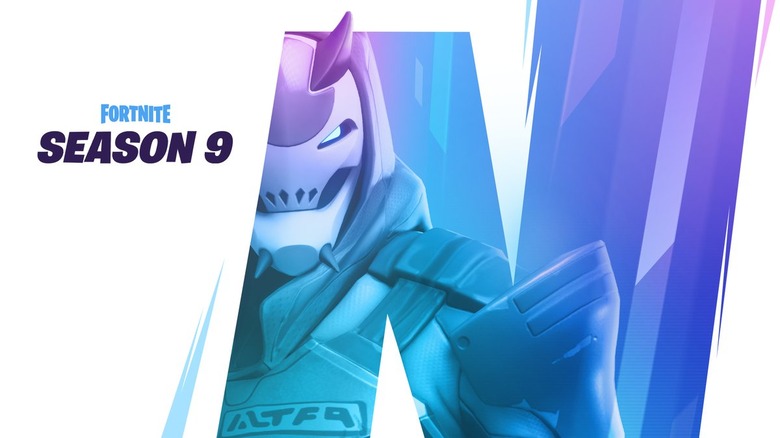 "The Future is Unknown," says the official Fortnite Twitter account. But we do know at least one thing about the future: the start of Fortnite's Season 9 is in it, and that future arrives later this week.
According to a tweet from said Fortnite account, Season 9 of the game is scheduled to start on Thursday, May 9, which is just a few days away. And we already have a bunch of questions lined up. For starters, who is that mysterious figure in the teaser image? After a volcano eruption decimated Tilted Towers this weekend, will the legendary area remain a smoldering wasteland forever? And what new secrets will unfold throughout Season 9?
Whether you love Fortnite or you hate it, you have to give Epic Games credit when it comes to the live service side of the game. The studio always manages to have something interesting going on in the game's world. There's always some ominous sphere floating off in the distance, or some mysterious vault door waiting to be opened. Fortnite does this better than pretty much any other game out right now, and it helps keep players intrigued when they might otherwise move on.
Heck, some of us barely play Fortnite and we're still caught up in what happens.
But while we're at a loss for what Season 9 might bring — aside from some kind of futuristic theme, maybe — now's a good time to remind you that the beginning of a new season marks the end of the current one. Which means that you only have a few more days to complete your current Battle Pass and any outstanding challenges you've yet to finish. And it's also worth noting that you'll have to pony up for a new Battle Pass soon, which is 950 V-Bucks. So you might want to make sure you have the required amount of V-Bucks on hand, or that you (or your generous benefactor) have the cash ready to purchase those V-Bucks from your respective platform's store.
We're sure more news about Fortnite Season 9 will arrive closer to the season's launch date. As soon as we know more, we'll let you know.