Xbox's Spring Add-On Sale Has A Few DLC Steals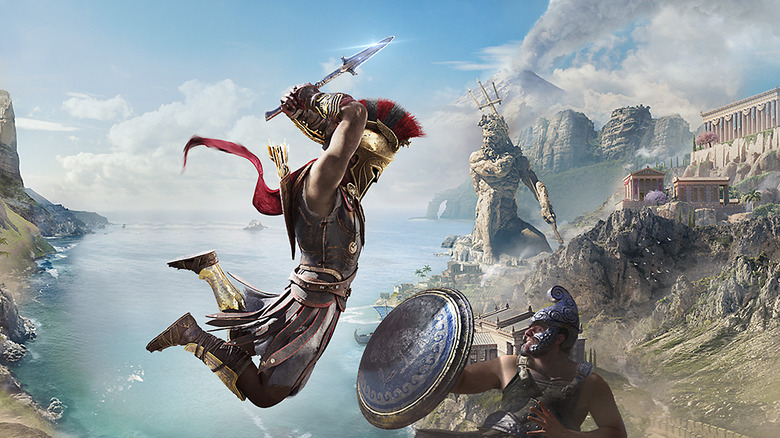 What's the only thing better than playing a great game? Extending the amount of time you can play it on your own terms. Season passes are there if you want them but totally optional, and right now, a bunch of them are on sale in the Xbox Store as part of the Spring Add-On Sale.
Advertisement
You can check the full sale out here, but below, we've highlighted a few of our favorites; the kinds of season passes that add more than just skins and other downloadable trinkets you probably don't care about.
Assassin's Creed: Odyssey Season Pass ($21.99): This game already packs a punch in terms of playtime, but the value you'll get out of Assassin's Creed: Odyssey's season pass is ridiculous. The pass adds two episodic story arcs that both take multiple hours to complete. But that's not all. As part of Odyssey's season pass, you also get the full version of Assassin's Creed 3 Remastered, which itself retails for $39.99. That alone is worth the price of admission.
Shadow of the Tomb Raider Season Pass ($17.99): Challenge tombs are the best thing about any Tomb Raider title, and the season pass for Shadow of the Tomb Raider adds seven of them, along with story missions tied to the tombs. You also get some new outfits and guns as part of the package, but really, the challenge tombs are where it's at.
Advertisement
The Witcher 3: Wild Hunt Expansion Pass ($10): If you already own the base game, you're doing yourself a disservice by not tacking on The Witcher 3's expansion pass, as well. It contains both the Hearts of Stone and Blood and Wine expansions, and both of those are long enough to be entire games by themselves. For those who don't already own The Witcher 3, however, hold off; the complete edition of the game regularly goes on sale for $15.
Wolfenstein 2: Freedom Chronicles ($14.99): Wolfenstein 2: The New Colossus delivered a whole lot of action and a lot of great character moments. The Freedom Chronicles expansion aims to do that with three new leads, each getting their own adventure in areas the base game never ventured to. Those eagerly awaiting Youngblood can hold themselves over with this discounted expansion until the Blazkowicz twins arrive later this summer.
Prey: Mooncrash ($10): You either loved Prey or you didn't. But there's a reason its expansion, Mooncrash, is on this list: it did something bold. Kotaku's Heather Alexandria called Mooncrash "even better than the main game," thanks to the way it transformed Prey into a roguelike, of sorts. Instead of one main character, you can now choose from five, each with their own pros, cons, and unique abilities. And each time you play through the game — which is the same in terms of layout to the Story Mode — a bunch of other elements change. Traps are in completely different locations. Enemies aren't where you remembered them being. And should you die, everything gets shuffled around all over again. If Prey didn't do enough to excite you, or if you're looking for more of a challenge, Mooncrash might be your cup of tea.
Advertisement
The Xbox Spring Add-On sale comes to a close on May 14.