Dead Cells Coming To Mobile This Summer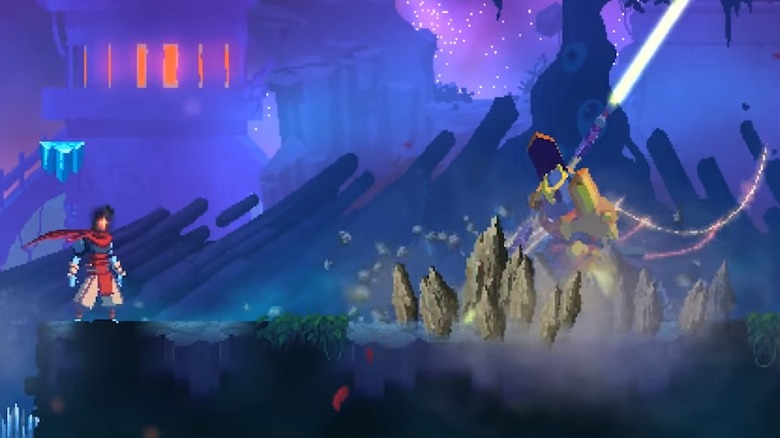 Mobile publisher Playdigious has announced that Dead Cells, the smash roguelike-metroidvania, is coming to iOS this summer with an Android release to follow. "Kill. Die. Learn. Repeat," says the official mobile trailer, highlighting Dead Cells' unique gameplay elements.
Advertisement
Created by indie developer Motion Twin, Dead Cells released in 2017 on Windows, macOS, Linux, PlayStation 4, Xbox One, and the Nintendo Switch. The game launched to glowing reviews, with critics praising its beautiful level design, dynamic array of weapons and gadgetry, and breakneck pacing. 
"The heart of Dead Cells is its layered commitment to risk and reward," said IGN. "At its surface you're a decapitated prisoner reanimated for some unknown reason to run through a dozen levels that are gorgeously detailed — even though they're procedurally generated — only to die and use what you've learned and collected to get a little farther the next time. This loop is at the core of what makes progressing through Dead Cells so special."
Advertisement
Dead Cells also won several awards, including "Best Indie Game" at the 2018 Golden Joystick Awards and "Best Action Game" at The Game Awards 2018. Buoyed by this success, Dead Cells surpassed 1 million sales as of March 2019. According to game designer Sébastien Bénard, about 60 percent of that number came from PC, with the Switch taking the lead for console units.
The mobile release marks another milestone for the surprise hit, coming off the success of the Rise of the Giant DLC. In an interview at PAX East 2019, Motion Twin producer and head of studio Steve Filby shared that another update is already in the works for this summer, with more levels to follow later in the year. Filby also expressed Motion Twin's interest in bringing Dead Cells to the Google Stadia platform.