John Wick Strategy Game Announced For Mac And PC, Console Release To Follow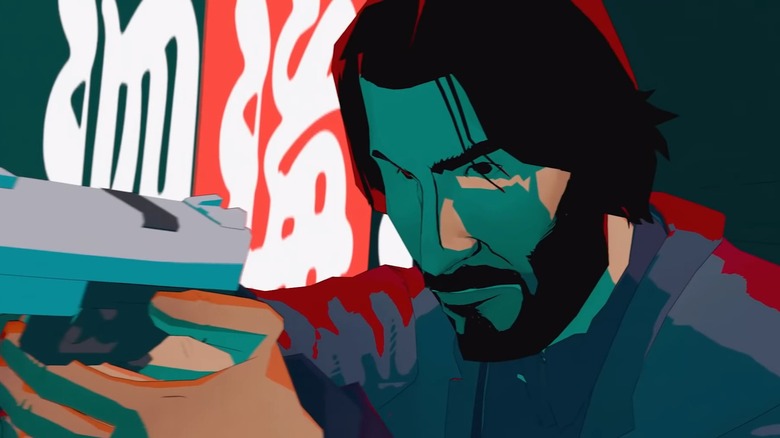 Good Shepherd Entertainment has announced John Wick Hex, a strategy game based on the popular film series. Launching for PC and Mac, the title will be an Epic Games Store exclusive with an unspecified console release to follow at a later date. Mike Bithell, best known for his work on Thomas Was Alone and Volume, confirmed that he is writing and directing the project.
Advertisement
In John Wick Hex, you take on the role of the methodical assassin popularized by Keanu Reeves. "It is said that combat is like a game of chess," begins the announcement trailer. "Opportunity lies several steps ahead of your opponent. You must know where you are and where you are going. If that is true, Mr. Wick is a master at playing."
According to IGN, the strategy game will feature the talents of Deadwood legend Ian McShane and Lance Reddick, both of whom will reprise their roles from the film series. Featuring an original story with new locations and weapons, John Wick Hex will expand on the established John Wick universe. 
This will not be John Wick's first foray into video games. In February 2017, Lionsgate, in conjunction with Starbreeze Studios, released John Wick Chronicles. Set at the iconic Continental Hotel, Starbreeze describes the title as an "immersive first-person shooter game built from the ground up for virtual reality." John Wick Chronicles launched to a mixed response, with many users left unable to play the game due to poor frame rates. "I had to remove the headset so quickly to avoid throwing up after trying to play," said Polygon's Ben Kuchera. "The game was playing at half the minimum frame rate needed to keep the player comfortable."
Advertisement
Publisher Good Shepherd Entertainment has yet to provide a date for the initial John Wick Hex launch. John Wick: Chapter 3 – Parabellum, the next entry in the film franchise, lands in theaters on May 17.