Echo Developer Ultra Ultra Has Closed Its Doors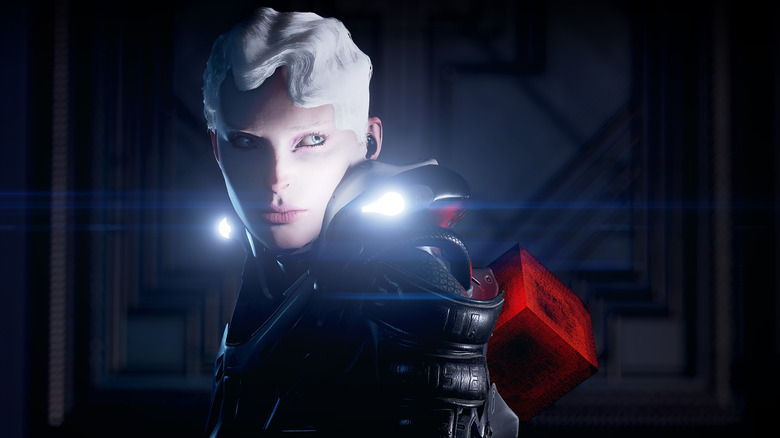 Ultra Ultra, the indie developer that created stealth action sci-fi game Echo, has shut down.
The Copenhagen-based studio shared the unfortunate news via Twitter, stating: "We're terribly sad to report that Ultra Ultra has ceased to exist. We are grateful to have had the chance to crystallize something truly from the heart." Echo, the studio's sole title, will remain for sale in stores.
Echo released on PlayStation 4 and Windows in 2017 to positive reviews. The title went on to win four major awards at the 2018 Danish Game Awards. The plot centers on En, a young woman investigating a mythic planet known as the Palace. The planet-wide structure is filled with beings called Echoes, hostile copies of En that adapt as you progress through the levels, turning your abilities and strategies against you. 
"Most games give you abilities to overcome obstacles, but in Echo, your abilities are the obstacle," said Kotaku's Riley MacLeod. "I'm surrounded by copies of myself, menacingly filling the hallway. There's a door at my back, but I don't want to open it. I raise my gun, but I know better than to shoot. I think, If only the lights would go off. The enemies close in. There are so many ways out of this situation, but if I take any of them, Echo will use it against me later."
Fortunately, not all is lost. Ultra Ultra has confirmed that the Echo movie announced in January is still in the works. Optioned by Fenix Studios, John Wick creator-writer Derek Kolstad is set to adapt the screenplay with F. Gary Gray producing alongside Dmitri M. Johnson and Stephan Bugaj of dj2 Entertainment. The studio has yet to provide a projected production schedule or release date for the planned feature film.