Fortnite Season 9 Changes The Map, Adds Collectible Fortbytes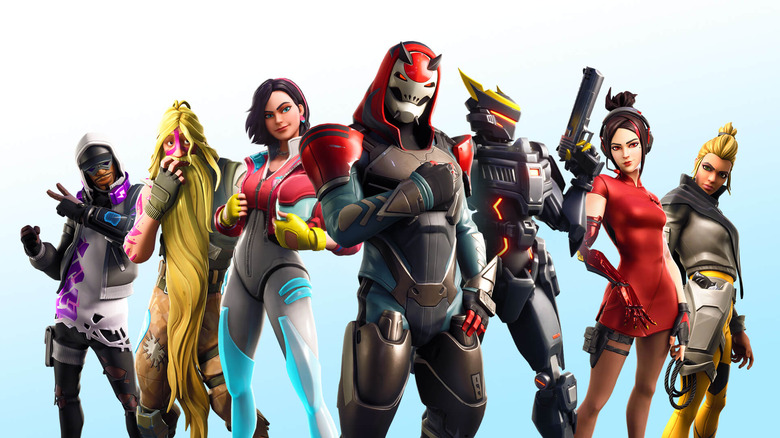 Fortnite's Season 9 is officially upon us, and — no big surprise here — the game has been altered drastically.
It won't take you long to spot some of the more obvious changes. Tilted Towers, which was wiped out by a volcano last season, is gone, and in its place is a new area called Neo Tilted. The also-affected Retail Row has been swapped out for a new location called Mega Mall. And the volcano itself now serves as the home for Pressure Plant, which is built on top of it.
Season 9 also ushers in the debut of Fortbytes. These are small collectibles that help decrypt a "mysterious image," according to Epic, and the more you collect, the more you'll decrypt said image. There will be 100 Fortbytes in total throughout the season, and the first 18 are available today.
There's a new way to get around the Fortnite map, and its entirely eco-conscious. Slipstreams are "tunnels of wind [that] passively carry players down the stream," enabling players to move from one tube to another quickly. These Slipstream tubes appear to be all over the place, which could make for some faster-than-usual map traversal.
And here's a surprise: Fortnite's mega-popular Pump Shotgun has been vaulted. Epic did add another shotgun, however; a Combat Shotgun, which is semi-automatic and fast-firing but does less damage than the Pump. We'll be curious to see how players respond to the Pump's retirement and the addition of (what we assume is) its replacement.
There are plenty of other changes to check out in the Season 9 patch notes, including small fixes made in various areas of the game. And as you've probably guessed, Season 9 offers up a new Battle Pass, which is priced at the usual 950 V-Bucks. There are a bunch of new skins to unlock there, including a progressive skin at Tier 100 called Vendetta. And yes, it does have what looks to be a Fortnite spin on the Guy Fawkes mask as part of its ensemble.
Season 9 of Fortnite will undoubtedly receive more updates as we make our way through it. We'll be sure to keep you in the loop when they drop.