Major Vagabond Update Coming To Sunless Skies On June 12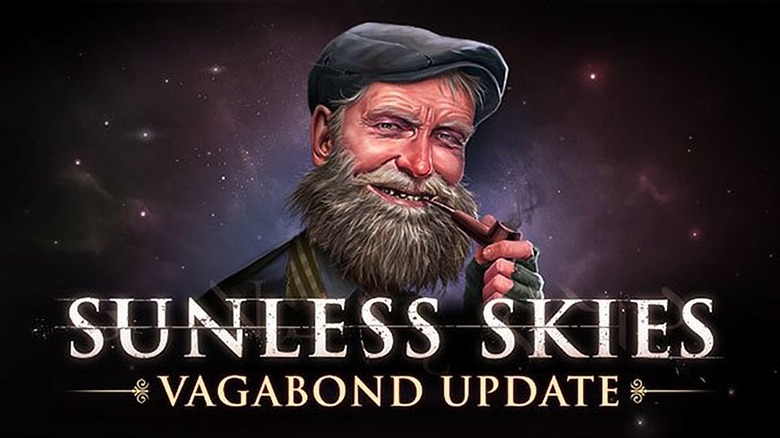 Failbetter Games has announced Vagabond, the next major update for their Gothic horror RPG Sunless Skies.
The Vagabond update will introduce a new officer: the Amiable Vagabond. Failbetter describes the character as "a gentleman of the skies (and no fixed abode) who will take you to the abandoned quarters of the sky." The skylarks, a "community of ragged wanderers who rove the heavens" will debut alongside the officer on a quest for the mythic Sugarspun Garden.
Advertisement
Failbetter has promised several other new features with the update, including more great Horrors and Wonders of the Skies stories. Players can also look forward to new agents, discoveries, and "something new in the mists of Worlebury."
Moving forward, Failbetter intends to focus on system and quality of life enhancements, shifting away from new events and encounters. The publisher highlighted their plans to improve character progression (particularly in the mid and late game), UI, survival and journey times in future updates.
The sequel to 2015's Sunless Sea, Sunless Skies debuted on Linux, macOS, and Windows in January 2019. It takes place in the same Victorian-era inspired world ten years after the events of the first game. Sunless Skies has received positive reviews, with critics praising its sharp writing and masterful use of anticipation.
Advertisement
"For many players, a sense of wonder comes about when a game is able to hint at what exists in the world that the player can't easily or immediately access," said Polygon's Cass Marshall. "When I'm not playing Sunless Skies, I find myself musing about what will happen the next time I jump on. The open, deceptively utopian sense to the new setting breathes life into a formula that I didn't enjoy back on the sea."
The Vagabond update releases on June 12.