Monster-Hunting RPG Dauntless Launches On May 21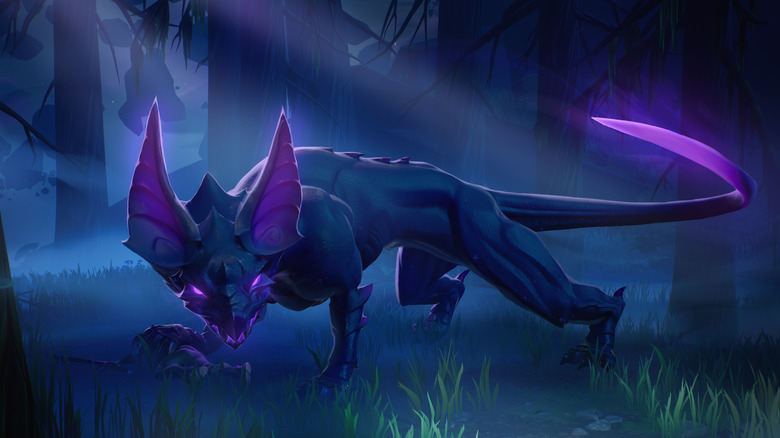 Phoenix Labs has announced that their free-to-play Monster Hunter-inspired RPG, Dauntless, will launch on PlayStation 4, Xbox One, and the Epic Games Store on May 21. According to today's press release, a new season titled Hidden Blades will accompany the launch, marking the conclusion of the game's one-year Open Beta period.
Advertisement
Dauntless takes place in the Shattered Isles, a land under constant threat from Behemoths, massive creatures that seek to consume the world. Players assume the role of a Slayer, an individual who hunts Behemoths and uses their parts to fuel powerful armaments. Through dyes, cells, and transmog stones, you can customize your look and loadouts. 
"To celebrate the launch, a new Hunt Pass season will arrive in the Shattered Isles," said Phoenix Labs. "Hunt Pass Season 5: Hidden Blades transforms the world of Dauntless into a Moon Blossom Festival and offers Slayers a huge variety of thematic gear to flaunt their inner ninja. As with previous Hunt Pass seasons [from the beta], Slayers can work through 50 levels of content across both the basic and Elite tracks, earning cosmetic rewards as well as premium currency along the way."
Advertisement
The launch will introduce several gameplay improvements and content updates. This includes a new Mastery system and a massive campaign rework that affects everything from questing and crafting to meeting other Slayers. New "End of Hunt" screen will also provide useful information and progress updates.
Former Riot Games developers Jesse Houston, Sean Bender, and Robin Mayne founded Phoenix Labs in 2014. As of January 2017, the indie team encompassed about 40 developers, including talent who have worked with BioWare, Blizzard, and Capcom. Dauntless will be the studio's first release.
Though early alpha previews found Dauntless light on content and items, consistent updates have added more meat to its bones. "I love this game," said Wyatt Krause, Editor-in-Chief of Sprites and Dice in March. "Yes, I know there is another series that is all about slaying giant creatures and building gear from their bodies, one that has a lot of depth and history. Yet, I like Dauntless more."