Oddworld: Soulstorm Gets Its First Gameplay Teaser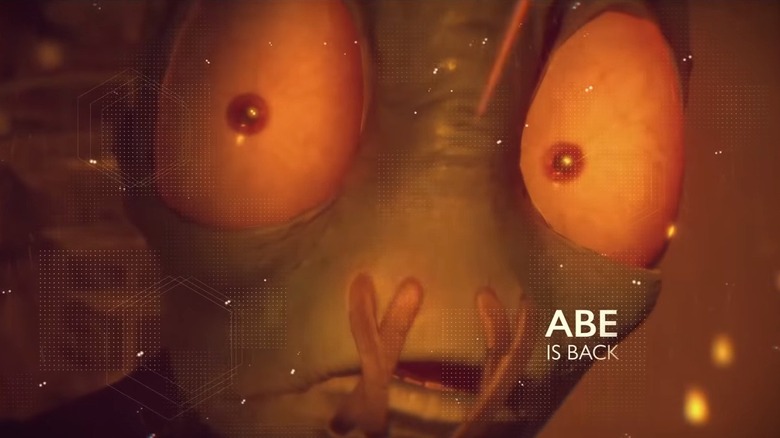 Developer Oddworld Inhabitants revealed the first gameplay teaser for their upcoming Oddworld: Soulstorm today. 
A re-imagining of the 1998 title Oddworld: Abe's Exodus, Soulstorm follows Abe, a slave-turned-revolutionary who rescues his people from certain death. "Abe, as you've never seen him before," says the official website. "Ravaged, desperate and hopelessly unprepared – with three hundred hungry mouths to lead across a brutal landscape of nasty surprises."
Soulstorm will serve as a sequel to 2014's Oddworld: New 'n' Tasty. The title received positive reviews, with critics praising the game's puzzles, environments, and updated aesthetic. "Just as Abe's Oddysee was a classic of the PlayStation era, so too should Oddworld: New n' Tasty be a classic of the modern age," said Jim Sterling of The Escapist. "More than just a remake, this is a contemporary puzzle-platformer that charms, exasperates, and delights. This is how you do a reboot."
The gameplay teaser shows off what game designer Lorne Lanning has dubbed "2.9D." This new style incorporates three-dimensional assets into a two-dimensional plane, breaking with the traditional angles and elements of modern platformers. The scenes in Soulstorm focus on layering and depth, creating a fresh new perspective for the franchise.
The trailer also provides a glimpse of Soulstorm's scavenger economy. According to an interview with Polygon, Abe will collect garbage such as recyclable bottles and cans, turning these items into cash. He'll then use what funds he can scrounge together to purchase items from vending machines with which to craft new weapons and equipment.
Lanning also revealed that Soulstorm would have multiple endings based on how many of his people Abe manages to save. Like previous entries, Abe will have the ability to possess other creatures. Soulstorm incorporates new items called chi-charms, which power the expanded spiritual abilities available within the game.
Oddworld: Soulstorm releases in early 2020.