Bethesda Promises Big Update For Elder Scrolls: Blades In First Town Hall Post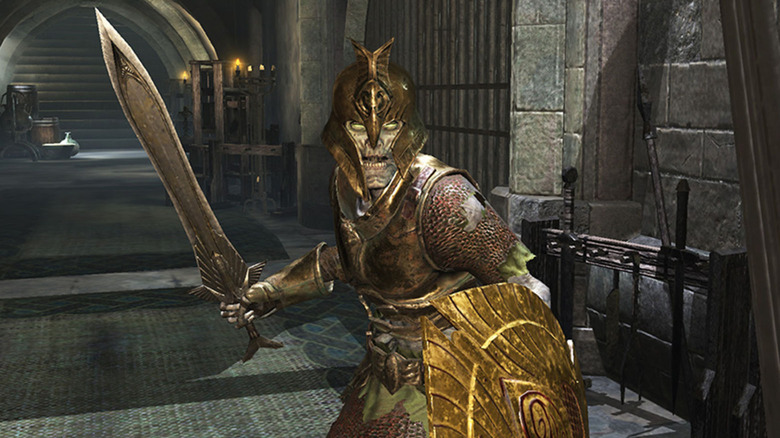 Today, Bethesda introduced Blades Town Hall, a monthly primer on the status of the Elder Scrolls: Blades Early Access. 
In the May edition, the developer detailed the recent changes made to the mobile game based on player feedback. As requested, they have reduced timers for chests to one hour, rebalanced direct purchase offers, and increased the Gem rewards earned for completing daily and weekly jobs.
Bethesda has several other updates in the works. In response to player complaints, repair costs have entered review. You can expect a more balanced repair system to debut soon. Adjustments to higher levels of the Abyss are also underway.
The developer is working on two key difficulty fixes for jobs and enemies. Misleading difficulty indicators on jobs have led to the unexpected demise of many characters. The Blades team hopes to fix this and bring balance to jobs in the later levels of the game overall. Likewise, some enemies have proven unintentionally difficult, overwhelming players with the speed of their attacks.
Players have a bigger update, which will include jewelry and new story content, to look forward to. Though they have revealed little so far, Bethesda has promised more information at their E3 showcase on June 9.
Elder Scrolls: Blades entered Early Access on March 27. Though initially invite-only, Bethesda extended access to all players with a Bethesda account on April 5. On May 2, the release broadened further to include all iOS and Android players. 
So far, Early Access has received mixed reviews. GamesRadar+ praised its graphics and smart combat system, while criticizing the game's aggressive use of microtransactions. IGN's David Jagneaux echoed this, though, he had little good to say about the experience: "While technically an Elder Scrolls game, this watered-down version of Tamriel has very little to do with the RPGs it's based on, and the fun that is here suffers from intrusive microtransactions that bog things down."