Esports Pro Player Sues Over An Oppressive Gaming Contract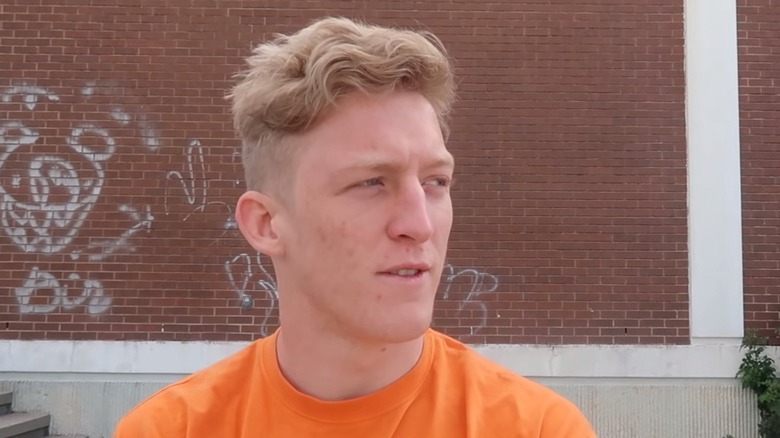 According to The Hollywood Reporter, Tfue, one of the world's most popular Fortnite: Battle Royale players, has filed a lawsuit against his gaming organization.
Turner "Tfue" Tenney today initiated the process for suing FaZe Clan, the esports organization he signed with in April 2018. The complaint, filed by attorneys Bryan J. Freedman and Jesse A. Kaplan of Freedman + Taitelman, accuses FaZe Clan of committing several illegal and oppressive acts.
Advertisement
Freedman sets the stage for the lawsuit in the introduction. "Because the esports industry is so new, there is little to no regulation or oversight. There are no real organizations such as unions or guilds to help protect the content creators/streamers that drive the industry," he writes. "As a result, these young content creators/streamers are susceptible to being taken advantage of and exploited — often by those that are supposed to be looking out for their best interests. Unfortunately, this has become industry standard."
The complaint paints 21-year-old Tenney as one of many young gamers who have fallen victim to this business model, in which esports organizations seek to "own" streamers by locking them into "grossly oppressive, onerous, and one-sided" agreements. Tenney's own contract allegedly entitles FaZe Clan to a finder's fee of up to 80% of the revenue he earns through third parties. Further, anti-competitive provisions stop Tenney from exploring outside deals, which Freedman says violates Section 16600 of the California Business and Professions Code. In procuring employment and engagements for Tenney as an artist, Freedman asserts that FaZe Clan is also acting as an unlicensed talent agency, a violation of California's Talent Agency Act. 
Advertisement
"Faze Clan's primary and essential function is to promote and sell Tenney's artistic services and procure sponsorship deals which feature those services," says the concurrent petition filed with the California Labor Commissioner. "Because Faze Clan is unlicensed, it has avoided regulation by California's Labor Commissioner. The need for licensure and regulation, however, is dire. Not only does Faze Clan take advantage of these young artists, it jeopardizes their health, safety and welfare in violation of the Talent Agency Act."
How does FaZe Clan put the health, safety, and welfare of their players on the line? Freedman says the organization has failed to distribute payments received from Tenney's third-party sponsors and even rejected a deal on his behalf because of a conflict of interest with another sponsor. When Tenney attempted to end his contract due to these perceived breaches in September 2018, FaZe Clan refused to accept the termination.
The allegations of misconduct continue, painting a bleak picture of the environment and practices fostered by FaZe Clan. According to the earlier referenced petition, FaZe Clan pressured Tenney into living in one of their homes with other artists on their roster. There, the organization encouraged the then-underage Tenney to drink and engage in illegal-gambling practices. FaZe Clan also purportedly pressured Tenney and others to perform dangerous stunts during their videos. In one video, Tenney injured his arm while skateboarding "which resulted in permanent disfigurement." While skateboarding in a different video, Tenney was hit by a car.
Advertisement
Through the lawsuit and petition, Tenney and his attorneys seek to prove that his gamer agreement is unenforceable. They also hope to force FaZe Clan to repay the revenue owed to him, but there's more on the line than Tenney's own well-being. The petition also claims that recent accusations about FaZe Clan signing an 11-year-old gamer are true. According to Freedman, FaZe Clan lied about his age and pressured the minor and his family into doing the same.
"Unfortunately, Tenney is not alone. Faze Clan has a roster of other high-profile gamers and content creators who have all entered into similarly oppressive contracts with Faze Clan. Like Tenney, Faze Clan also pressures and encourages other young artists to perform dangerous and derelict activities," asserts Freedman. "This Petition to Determine Controversy will not only relieve Tenney from the illegal and oppressive Gamer Agreement, but will hopefully send a message to Faze Clan and prevent it from continuing to illegally profit from and take advantage of other young artists. Faze Clan's illegal and dangerous business model must end."
Whatever the outcomes of the lawsuit and petition against FaZe Clan, they will likely set a precedent for future cases involving esports organization.
Advertisement