Team Ninja Announces Closed Alpha For Nioh 2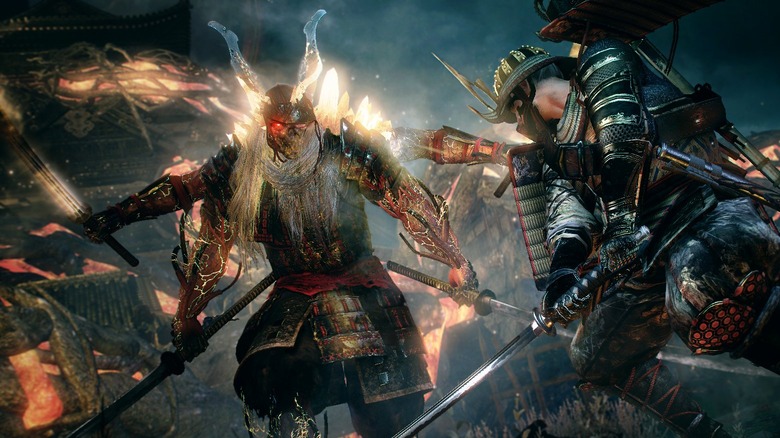 Team Ninja has announced a closed alpha for their upcoming action roleplaying game, Nioh 2. 
The alpha, which will have a limited run from May 24 thru June 6, is invite-only, with the developer calling upon the talents of select PlayStation 4 users. Team Ninja has not shared their process for choosing the alpha participants; they've also stated that they have no plans to expand the alpha pool at this time.
Advertisement
In honor of the closed alpha, Team Ninja released a new Nioh 2 gameplay trailer today. The trailer provides a look at the many enemies you'll face, while showing off some weapons and powers you'll have at your disposal. You also get a taste of the character customization options director Fumihiko Yasuda promised at E3 last year. This will mark a significant departure from the first game, in which you played as a set protagonist, William.
Nioh launched on the PlayStation 4 in February 2017 before coming to Windows in November of the same year. Though it did not dominate the charts, the game received positive reviews. Critics praised its setting, combat, difficulty, and aesthetics, though a limited multiplayer and reused level templates detracted from the experience.
Advertisement
Team Ninja has shared little about the sequel beyond some choice tidbits offered by Yasuda during his E3 2018 interview. Nioh 2's story will tie into the first game while building upon the gameplay foundations the team established there. As seen in the teaser trailer, the new protagonist will wield the power of yokai, the powerful supernatural beings William opposed in the original game.
Nioh 2 does not have an official release date but with the closed alpha about to start, a 2019 launch seems like a growing possibility. As with last year, Team Ninja may reveal more information at E3 next month.