The Mighty Quest For Epic Loot Returns To Life On Mobile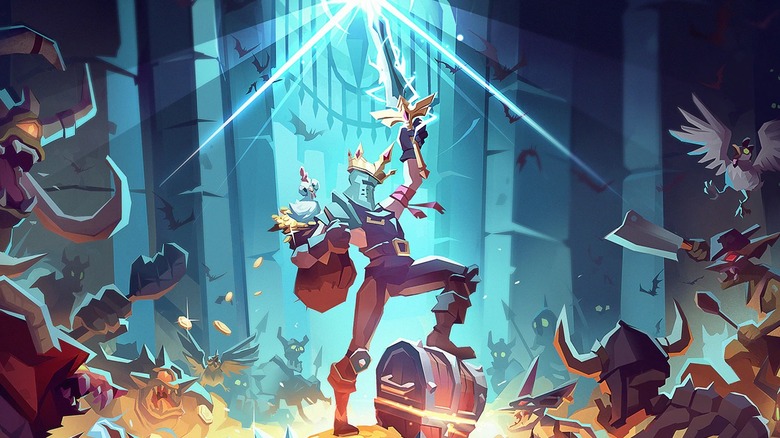 Ubisoft has revived The Mighty Quest for Epic Loot for a new mobile experience.
The ill-fated game first launched on Windows in 2015 as a free-to-play action RPG. Part builder, part dungeon crawler, Mighty Quest had two main modes: castle builder and castle assault. In the first mode, players built their own castles filled with traps, monsters, and other obstacles. They could also install objects that generated gold and resources.
In assault mode, players would attack the castles built by other players in an attempt to reach their treasury. Successful attackers received a share of the defender's gold depending on the length of the assault and how many objectives they destroyed. When attacking enemy castles, players chose one of four classes to play as: knight, archer, mage, and runaway.
Ubisoft shutdown The Mighty Quest for Epic Loot less than two years after its release. "Unfortunately, Mighty Quest for Epic Loot was not as successful as we had hoped for, so we had to make the decision to close the game," said the developer. "This decision wasn't easy for us and we tried to find other ways. But in the end we decided to close the game and focus on other projects."
The mobile revival promises over 100 environments for players to hack their way through. Ubisoft has also done away with classes, offering instead over a thousand items for players to customize their hero with. You'll also gain access to new powers and skills which you can level-up using runes and blessings. Mighty Quest will also feature a PvE campaign and PvP arena, including three different difficulty modes. Taking a page from Fortnite's book, Ubisoft plans to incorporate "never-ending-ever-changing events," including limited time modes, offers, and rewards.
The Mighty Quest for Epic Loot releases on iOS and Android on July 9. Ubisoft will reward anyone who pre-registers with the unique pet Bradley, the Doomsday messenger once the game reaches 1 million sign-ups.