DC Universe Online Soars To Nintendo Switch This Summer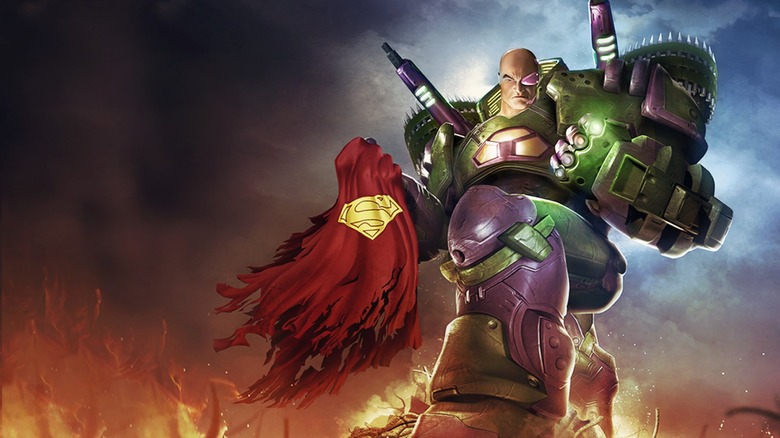 Marvel Ultimate Alliance 3 is set to have some superhero competition on the Nintendo Switch. According to CBR, the free-to-play MMO DC Universe Online is making its way to Nintendo's hybrid console sometime this summer, bringing all of the game's content along with it.
"Bringing the game to the Switch was something that's very close to my heart," Leah Bowers, the game's executive producer, told CBR. "Nintendo was the first console I really connected with; and yet, I associated the brand with first party or platform games. But when the Switch came out, it blew my mind and highlighted the possibilities that were there."
Squeezing such a huge game onto the Switch is quite an accomplishment for Daybreak Game Company, the studio behind the title. In fact, the game's creative director SJ Mueller let on, "even I had my doubts." But for the most part, the game will have feature parity with the releases of DC Universe Online across all other platforms, and will receive updates at the same time, ensuring the community at large sticks together.
One sacrifice that did have to be made, unfortunately, was in the cross-play department. Nintendo Switch players won't be able to link up with those on other platforms, and while that's not a big deal in the grand scheme — the only cross-play that reportedly exists right now is between PC and PS4 — it's still kind of a bummer. Cross-play looks to be the direction a lot of games are going in these days, and while the Switch is selling fairly well, it could've benefited from that bump to its DC Universe Online player base.
We'll undoubtedly be giving the game a look when it comes along, as there's something rather neat about taking a massively multiplayer online game with you, logging in to play regardless of whether you're at home on the couch or waiting in the airport terminal. Hopefully enough others take the leap; online titles aren't quite as fun if they feel like ghost towns.
DC Universe Online comes to Nintendo Switch this summer. We'll update you if a more specific release date gets out into the wild.