Seed Of Evil Expansion Coming To Mutant Year Zero This July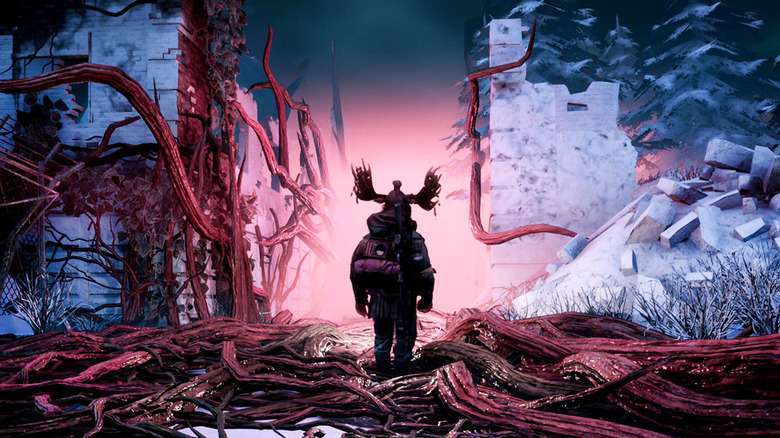 Mutant Year Zero: Road to Eden is a quirky, tactical adventure game that blends turn-based combat with real-time exploration and stealth elements. Set in a "post-human" world, you control a trio of mutants composed of Dux, the crossbow-wielding duck, Bormin, the angry boar, and Selma, an explosives expert.
The Mutant Year Zero team, which includes former Hitman leads and Payday designer Ulf Andersson, has unveiled a new expansion. Titled Seed of Evil, the DLC will add hours of gameplay, new locations to explore, and expand on the existing gameplay options. It will also include a new playable character: Big Khan, the moose.
"When a mysterious enemy with the power to control plants threatens the Ark, the Stalkers must use their fighting skills to defeat the enemy's minions, discover the enemy's true identity, and save the Ark," teases the official announcement. 
The content on offer will include new maps, enemies, gear, and mutation upgrades, as well as a new adversary to vanquish. Developer The Bearded Ladies has described the expansion as a continuation of the main story. To avoid spoilers and other issues, players should finish the core narrative before checking out Seed of Evil.
Big Khan, the latest misfit to join the crew, brings his own skills and angst to the table. "He is a veteran Stalker who has been exploring the Zone on his own in self-imposed exile," describes the announcement. "His size and strength make him an excellent fighter, capable of landing highly damaging critical hits against enemies." Big Khan's unique mutations — Ground Pound and Flame Puke — make him adept at taking on groups of bad guys.
Announced in March, Funcom has delayed the release of the Mutant Year Zero retail Deluxe Edition. It will now launch alongside the Seed of Evil expansion for all platforms on July 30. PC gamers can pre-order the Deluxe Edition which includes Seed of Evil, at a 35% discount on Steam right now.