Bloodstained: Ritual Of The Night Unveils Extensive Post-Launch Plans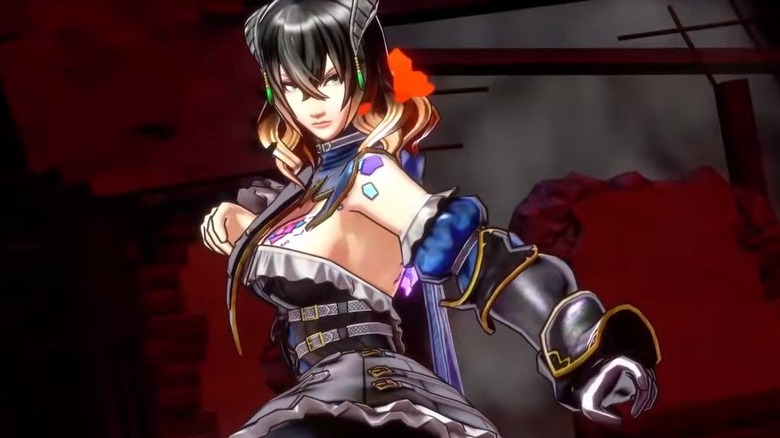 With less than a month before the release of Bloodstained: Ritual of the Night, Koji Igarashi's spiritual successor to Castlevania, publisher 505 Games has shared their plans for the game's extensive post-launch DLC.
Advertisement
According to the shiny new website and the latest Kickstarter update, players have a lot of content to look forward to. 505 says they're on track to add the Boss Rush and Spreedrun modes, alongside the Pure Miriam Outfit, on launch day. More free content — online and local co-op and versus, two playable characters, and the Roguelike, Chaos, Classic, and Boss Revenge modes — will follow at a later date.
Starting on June 18, players can purchase a special offering called Iga's Back Pack for $9.99. In the DLC, you'll combat Koji Igarashi himself, earning the potent Swordwhip weapon. The decision to sell the pack has proven somewhat controversial among those who contributed to the Bloodstained Kickstarter as both items were originally advertised as backer-exclusive rewards.
Advertisement
Attempting to head off complaints, 505's Roberto Angel-Corlux explained the reasoning behind the decision in the new Kickstarter post. "Making this content available to everyone wasn't just about making money," said Roberto. "Obviously that's a part of it, but the chief things I was considering was making sure everyone had a safe and legitimate way to get the full game experience no matter when they find out about Bloodstained, whether that's 5 months ago or 5 years from now, and that we were being respectful of the price backers originally paid."
The Iga's Back Pack DLC announcement follows a survey conducted by 505 Games last year. Almost 27,000 fans responded, with the majority stating that they were fine with the publisher making backer exclusive content available to all players. Despite this, some backers have responded poorly to the news, commenting that they feel cheated by this and other sales decisions.
Bloodstained: Ritual of the Night releases on June 18 for PC, PlayStation 4, and Xbox One and the Nintendo Switch on June 25.