PlayStation Plus Games For June Include Borderlands: The Handsome Collection, Sonic Mania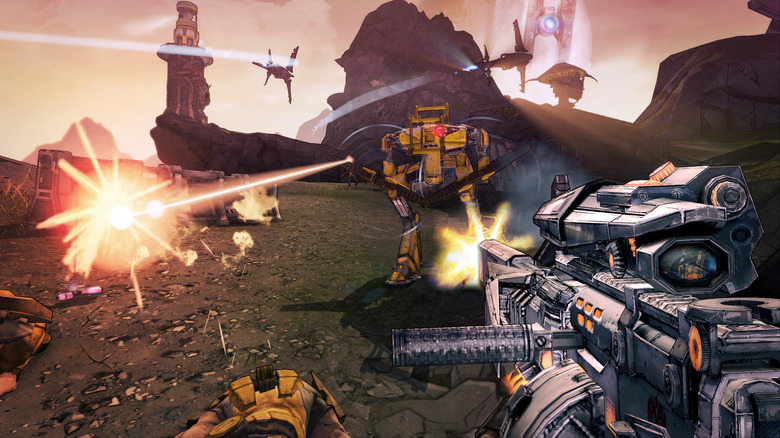 We're nearing the end of the month, and if you're a PlayStation fan, you know what that means: new PlayStation Plus titles are soon on the way.
Sony announced today via the PlayStation Blog that two new games are coming for PlayStation Plus subscribers in the month of June: Borderlands: The Handsome Collection, which includes both Borderlands: The Pre-Sequel and Borderlands 2; and Sonic Mania, a love letter to some of the best Sonic the Hedgehog games ever created. The two titles are scheduled to go free for PlayStation Plus members on June 4, so if you visit the PlayStation Store next Tuesday and search for either one, you should be able to download them at no additional cost.
Advertisement
Borderlands: The Handsome Collection comes right on time for those eagerly awaiting Borderlands 3. It's worth noting that The Handsome Collection recently received a graphics upgrade, so those gaming on PlayStation 4 Pros will be treated to a little more visual magic (and you won't even have to watch Randy Pitchford count out 379 cards to experience it). And in terms of Sony's more recent PlayStation Plus offerings, this is actually cheating the system a little bit in that The Handsome Collection is two games in one. So if you think about it, you're actually getting three PlayStation Plus titles this month instead of the typical two. Not bad!
And then there's Sonic Mania, one of the few modern-day Sonic the Hedgehog games that fans aren't openly hostile toward. It's actually beloved, and that has a lot to do with fact that Sonic Mania is a throwback to the Sonic games of yore. The game was also fan developed, basically, as the project was led by Christian Whitehead, a huge Sonic fan who previously helped port some of the blue hedgehog's older classics to other platforms. So if you miss the likes of Sonic the Hedgehog, Sonic the Hedgehog 2, and Sonic the Hedgehog 3, you might just fall head over heels for Sonic Mania. And not one person would blame you for it.
Advertisement
As we stated earlier, both of these games are set to join PlayStation Plus on June 4. So if you need something new to play in the run-up to E3, and you're a PlayStation Plus subscriber, you'll be able to download these titles for a grand total of zero dollars. At that price, why not?