Iron Maiden Sues 3D Realms Over Old-School Shooter Ion Maiden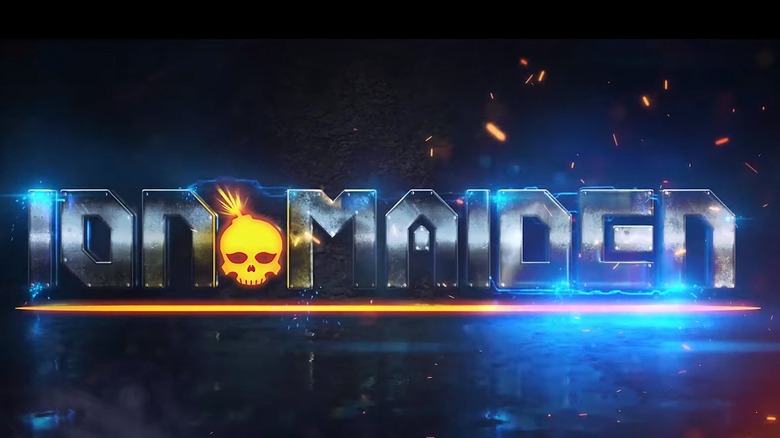 Iconic heavy metal band Iron Maiden is suing 3D Realms over their first-person shooter Ion Maiden. 
Ion Maiden launched on Steam Early Access in February 2018. Developed in the legendary Build Engine, Ion Maiden is the spiritual successor of classic shooters like Duke Nukem 3D, Shadow Warrior, and Blood. The full version of the game, should it make it to release, will include 7 zones, a variety of weapons and ammo, and handmade levels free of procedural generation.
Advertisement
Iron Maiden Holdings Limited filed the lawsuit in California on Tuesday, alleging trademark infringement and unfair competition. The complaint centers on the Ion Maiden name and logo, "a confusingly similar version of the Iron Maiden trademark without authorization." 
The filing asserts that the Ion Maiden branding is almost identical to the Iron Maiden trademark, which the band has owned and used since 1980. It then accuses 3D Realms of using this similarity to trick consumers into thinking their "products and services are somehow affiliated with or approved by Iron Maiden." 3D Realms vice president Frederik Schreiber provided an initial response to the complaints, calling them "frivolous claims" in a post on Steam.
Advertisement
Iron Maiden asks for several rulings, including $2 million in statutory damages and acknowledgement of 3D Realms many alleged violations in relation to the creation and use of the Ion Maiden logo. The band is also pushing for injunctions prohibiting the use or imitation of their trademark and the destruction of all materials bearing it, among other demands.
This is not the first time 3D Realms has found themselves in legal trouble. In 2009, Take-Two Interactive sued 3D Realms for failing to deliver Duke Nukem Forever after 12 years of development. Gearbox Software resolved the conflict by purchasing the Duke Nukem IP from 3D Realms and completing the game. Gearbox then sued 3D Realms in 2014 for trademark and copyright infringement after they launched a teaser website for a new Duke Nukem title without permission.