Ghostbusters: The Video Game Remastered Is Coming To PC And Consoles Later This Year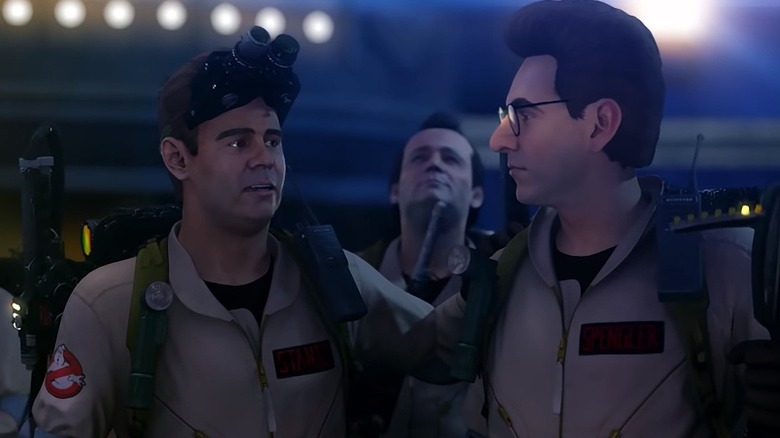 A remastered version of the beloved video game based on the Ghostbusters franchise is on its way to PC and consoles later this year. The title is currently in development at Saber Interactive, the studio behind TimeShift, Battle: Los Angeles, and zombie-shooter World War Z. 
Advertisement
Ghostbusters: The Video Game first launched in 2009 on Windows, PS2, PS3, PlayStation Portable, Xbox 360, Wii, and Nintendo DS. It tells an original, canon story set in the Ghostbusters universe, and stars many of the same actors from the films, including all the original Ghostbusters. Billy Murray, Dan Aykroyd, Harold Ramis, and Ernie Hudson contributed their voices and likenesses to the project while film writers Aykroyd and Ramis also penned the script.
The game is set in 1991, two years after the events of Ghostbusters 2. Players take on the role of a rookie recruit who assists the Ghostbusters in tracking and catching ghosts scattered across iconic New York locations. The announcement trailer provides a look at the updated graphics, along with the hijinks players have to look forward to.
Advertisement
Greg Miller of IGN praised the game, calling it a "love letter to Ghostbusters fans" that "makes you feel like you are really a Ghostbuster." Its short length, stiff character animation, and repetitive gameplay were drawbacks for many critics, though they were quick to forgive these sins in light of the overall quality and imagination displayed by the game and its creators.
Ghostbusters: The Video Game Remastered will release on Nintendo Switch, PlayStation 4, Xbox One, and Windows sometime in 2019. Launching through the Epic Games Store with no mention of Steam in sight, Ghostbusters appears to be the latest title to join the growing roster of Epic exclusives. This decision has already produced some backlash among fans, with many refusing to purchase the game due to its association with Epic.