Sega Reveals Final 12 Genesis Mini Games, Including One Super-Rare Title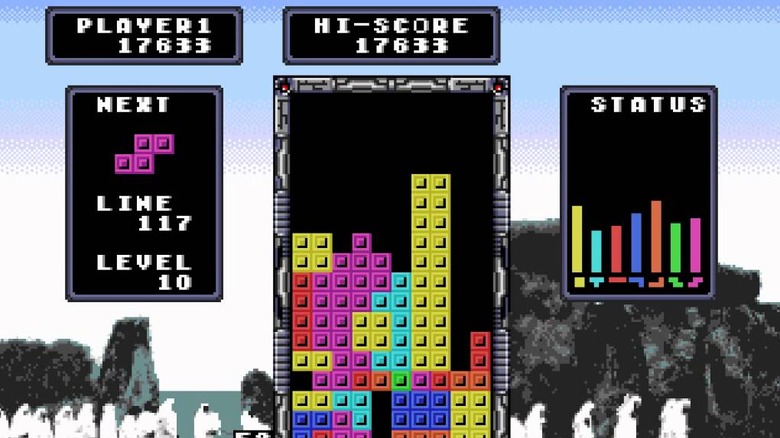 The Sega Genesis Mini's library is complete. On a livestream early this morning, Sega announced the final 12 games coming to the Genesis Mini, confirming that there would be 42 games on the system instead of the originally announced 40. And one of them is incredibly rare.
When the Genesis Mini launches in September, players can look forward to seeing: Darius; Road Rash 2; Strider; Virtua Fighter 2; Alisia Dragoon; Columns; Dynamite Headdy; Kid Chameleon; Monster World 4; Light Crusader; Eternal Champions; and Tetris. These titles join the 30 games already announced for the Mini, which you can check out here.
But it's the addition of Tetris on the Genesis Mini that's getting a lot of people talking, and for good reason: there are very few physical copies of the Genesis port in existence. Kotaku reported back in 2011 that there were as few as 10, and at the time that story was published, one of them (signed by Tetris creator Alexey Pajitnov, no less) was being auctioned off for $1 million. Now, it didn't fetch that asking price, mind you, but the fact that someone felt it could speaks to the rarity of the cartridge.
It's pretty cool that Sega was able to get this version of Tetris on the Genesis Mini. And as for the rest of the lineup, fans could make a case for any of the titles. They're classics to someone. We're slightly baffled at the omission of Sonic the Hedgehog 3 and Sonic & Knuckles, but it's entirely possible that Sega felt Sonic was a little over-represented on the system. Oh well. It's not like there aren't dozens of other places to play those games, right?
We have to say: we're impressed with the way the Genesis Mini has come together. Not everyone is going to be happy with the lineup, and there are some who wish Sega had included six-button controllers in the box. But it appears Sega put a lot of care into getting the Genesis Mini right, and it shows. Now all that's left to do is wait for the launch date.
The Sega Genesis Mini arrives on Sept. 19, 2019.