Another Vampire: The Masquerade Game In Development, Launches Later This Year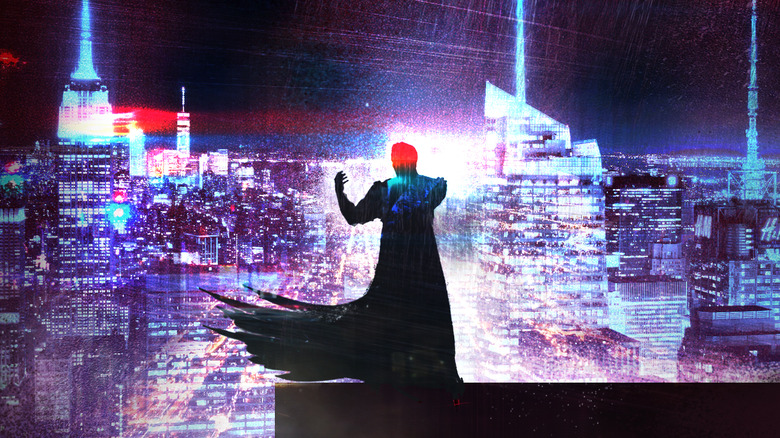 Draw Distance (formerly iFun4All), the indie developer behind Serial Cleaner and the recent Ritual: Crown of Horns, has announced Coteries of New York, a new Vampire: The Masquerade game. 
The single-player narrative will focus on the conflict between the traditionalist Camarilla and independent Anarchs in a classic struggle between order and chaos. The reveal trailer promises to deliver an original atmospheric experience set against the iconic backdrop of the Big Apple. You will have three clans to choose from, complete with unique Disciplines, ethical choices, and dialogue options, all designed to enhance replayability. Draw Distance has also teased post-launch support, including new standalone stories.
"You act as a newly-fledged vampire in New York. You have to learn what it means to be one of the Kindred in a huge, vibrant, contemporary metropolis," says the Steam description. "You'll build your Coterie and learn your undead companions' deepest secrets ... or see them abandon you. You'll feast on the living and will ask yourself about the very nature of humanity and will feel the constant lure of the Beast inside you."
Coteries of New York marks the third Vampire: The Masquerade game in development. The other titles include the much-anticipated Bloodlines 2 from Paradox Interactive and an untitled project from indie developer Big Bad Wolf. Developed by Seattle-based Hardsuit Labs, Paradox announced Bloodlines 2 back in March alongside a targeted Q1 2020 release date. Publisher Bigben Interactive shared the Big Bad Wolf project last month as part of their upcoming lineup. They do not expect the game to launch for at least another two years.
Vampire: The Masquerade – Coteries of New York releases in Q4 2019 on PC and Nintendo Switch. Based on the copyrights listed in the trailer, it looks like Paradox Interactive may publish the game. If that's the case, it may serve as a companion to Bloodlines 2, which takes place in Seattle and follows a similar storyline.