Save Big On PS4 Titles During Sony's Massive Days Of Play Sale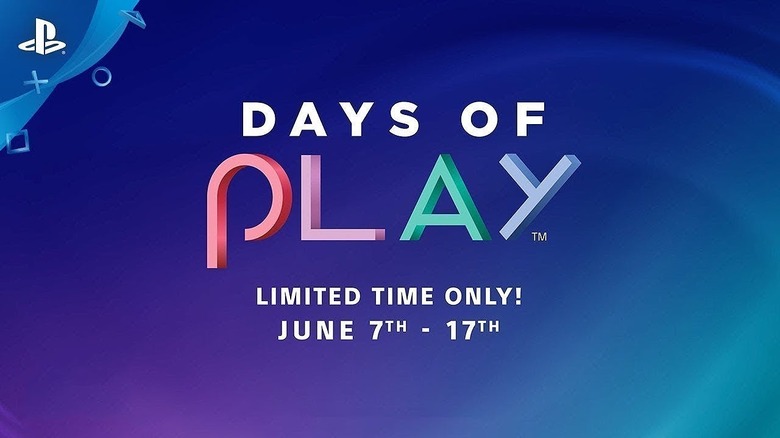 Sony may have opted to skip E3 but they're still running their annual Days of Play sale for the third year in a row. Among various hardware and software offers, gamers can score up to 70% off select PlayStation 4 titles.
Advertisement
You can snag "PS Hits" such as the Last of Us Remastered, Uncharted 4: A Thief's End, Bloodborne, and Horizon Zero Dawn Complete Edition for $9.99. Several newer titles, normally priced at $59.99 have also received deep discounts. Notable games include: Anthem, Assassin's Creed: Odyssey, Battlefield 5, Days Gone, Fallout 76, Metro Exodus, Mortal Kombat 11, Red Dead Redemption 2, Sekiro: Shadows Die Twice, and Tom Clancy's The Division 2. Prices for these blockbusters range from $23.99 (Assassin's Creed: Odyssey) to $39.99 (Red Dead Redemption 2.)
Beyond the games, Sony is offering $20 off their PS Plus 12-Month Membership and a $30 savings on one year PS Now subscriptions. With a standard price of $59.99 per year, PlayStation Plus gives members two free PS4 titles each month and access to other exclusive discounts. PlayStation Now, typically billed at $99.99 for an annual subscription, offers 750+ on-demand games.
Advertisement
Other promotions include a Limited Edition Days of Play PlayStation 4 in Steel Black for $299.99 and VR bundles starting at $249.99. You can grab the PlayStation 4 Pro for $349.99 during the sale, a 13% savings. Sony has also slashed prices on all colors of their Dualshock 4 wireless controller, including pre-orders for the new Alpine Green edition. You can even score some PlayStation-themed swag at a 20% discount.
Days of Play kicked off today and runs until Monday, June 17. For a full list of discounts, head over to the PlayStation blog. Check out the official Days of Play page for details on the entire 2019 lineup.