Microsoft Confirms Xbox Project Scarlett Will Have A Disc Drive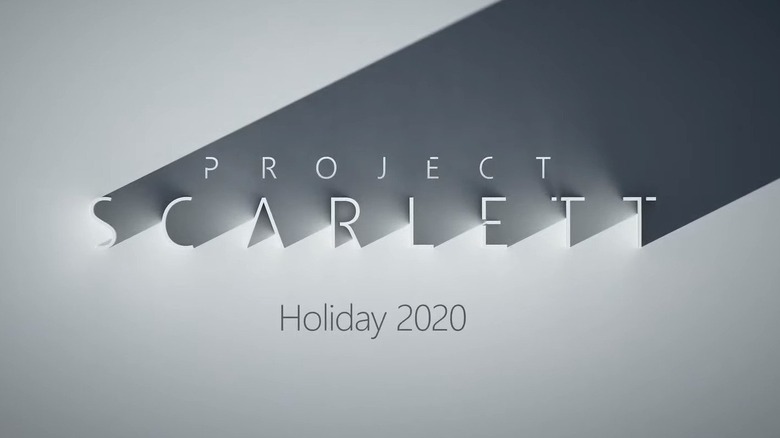 Following months of leaks and rumors, Microsoft shared some details about its next-generation gaming console during the 2019 E3 Xbox Briefing. Though they did not have a physical unit on-stage, the publisher gave Project Scarlett an official reveal, complete with new specs and a Holiday 2020 release window.
Talk of cloud-based gaming and the future of streaming reignited the rumor mill, bringing back memories of the digital-only future Microsoft hinted at as early as 2013. What about physical collections and retailers, the used games market and lending titles to friends? More details arrived this morning, confirming once and for all that Project Scarlett will feature a disc drive.
"I want to be very descriptive, because I am not trying to confuse anybody about what the options are," Xbox head Phil Spencer told GamesIndustry.biz. "I want to give people choice, and right now physical is a choice that millions of people love."
This assertion follows a similar commitment made about the PlayStation 5 last month. "We never forced the digital model on anyone — our hardware has always had a disc drive and that will continue with next-gen," said Sony Interactive Entertainment president and CEO Jim Ryan. "Streaming will be one of the ways that gamers play games. It will not be the only way."
It seems Microsoft has learned their lesson from the Xbox One reveal and the devastating PR debacle that followed. When first announced, the Xbox One required users to connect to the internet every 24 hours and restricted the sharing and trading of used games. Scenting blood in the water, Sony tore apart the unpopular Xbox One policies at their 2013 E3 conference. Microsoft quickly back-tracked, eliminating the planned restrictions and daily check-in requirement.
Despite the rising popularity of digital gaming, the demand for a disc drive remains strong. It seems console gamers will continue to enjoy this feature, at least for one more generation.