Google Stadia Will Allow For Publisher Subscriptions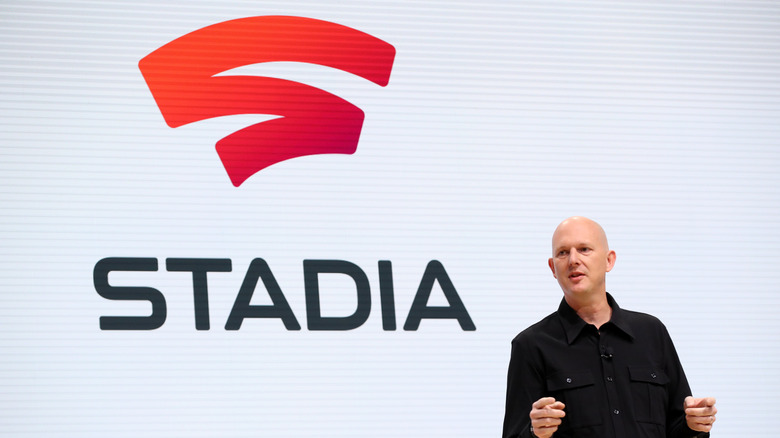 Justin Sullivan/Getty Images
Could we see something like EA Access or Ubisoft's rumored Ubisoft Pass on Google Stadia? The answer appears to be yes.
Gamasutra is reporting that individual publishers will be able to offer their own subscription services on top of Google Stadia, similar to the way EA sells EA Access on Xbox One. And according to Google's Phil Harrison, who confirmed the ability for publishers to have their own subscriptions, some reveals could be just around the bend.
Advertisement
"You'll also see in due course, in relatively short order from now, you'll see publishers starting to think about their own subscriptions," Harrison said. "We support that on our platform, and we'll see some announcements in due course around that."
Harrison went on to state, rightfully, that these kinds of subscriptions won't be right for every publisher. Not all have huge libraries they can offer to justify such an expense, so you probably won't see a Bungie subscription (considering that Bungie only makes and publishes one game at the moment). But larger publishers such as EA, Ubisoft, Activision and Bethesda could absolutely get away with offering subscriptions for unfettered access to their titles, and before Stadia launches, there's a good chance some could come out of the woodwork.
Advertisement
Perhaps we should all pay attention to Ubisoft's show later today. That Ubisoft Pass we mentioned earlier might make an appearance, and who knows; maybe Ubisoft will announce that it's coming to Stadia, too.
Subscriptions on top of Stadia could end up being a great value, especially when Stadia Base launches in 2020 and allows 1080p, 60 frames-per-second gaming at no cost. At that point, you might be able to pay $4.99 a month for something like EA Access and not have to pay another penny to enjoy some games. We won't be entirely sold on Stadia's premise — that it plays just like a native console or PC experience — until we get our hands on it. But if Stadia can nail what it's trying to do, third-party subscriptions could definitely be the way to go for those who want top-tier games anytime, anywhere.
We'll keep our eyes peeled for more Google Stadia news throughout E3. Should some new announcements pop into view, we'll get them in front of you.