Xbox One Accessories Will Work With Project Scarlett, Microsoft Confirms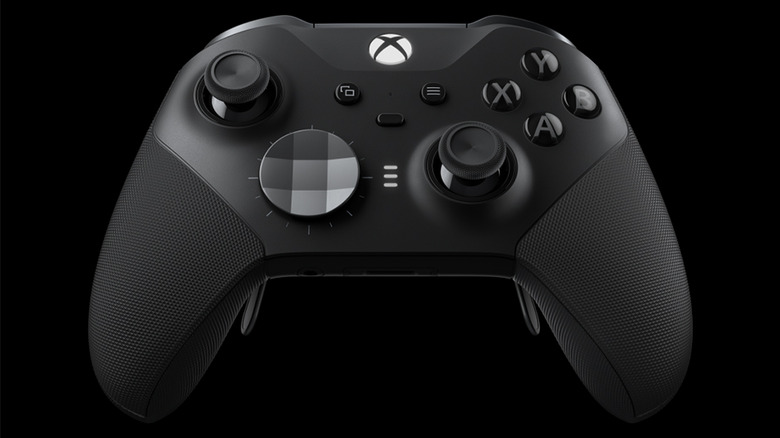 Microsoft may have a new console coming next year in Project Scarlett, but that doesn't mean all of your Xbox One accessories will become obsolete.
According to news from VG247, current Xbox One accessories — such as controllers and headsets — will remain compatible with Project Scarlett when it launches next year during the holidays. And frankly, that is great news for anyone who might've had their eyes on Microsoft's new Series 2 Elite Controller. The gamepad certainly looks like it addresses a lot of the shortcomings found in the first Elite, but who would want to plunk down $179.99 on a new piece of hardware if a new console is coming that won't support it?
The news also tells us a bit about what we can expect from Project Scarlett in terms of its technology. If current Xbox One controllers work with Scarlett, that console's gamepad is likely not a radical departure from the ones we're currently using today. And Xbox One controller compatibility on Scarlett — along with support for headsets and other wireless pieces of tech — points to Microsoft using the same sort of direct WiFi technology for wireless communication between consoles and accessories.
We're all for Microsoft not shaking up the soda bottle here. The company is doubling down on its backward- and forward-compatibility efforts, and by supporting past accessories (or by keeping newer accessories largely the same), Microsoft is ensuring players can dive back into older titles on platforms like Scarlett and still have the experience they remember having on their older Xbox One. In a way, the Xbox platform is becoming more and more like the PC ecosystem, with software compatibility going back generations and hardware from years' past that can still work with older and newer titles.
And as Microsoft becomes more platform agnostic (keep an eye on Nintendo's Direct stream today), that might be exactly what the company wants. Microsoft may keep making Xbox consoles well into the future, but the company's bread and butter is in software and services; not in trying to sell you a new controller.
We'll have more news from E3 has it develops, so keep it here.